Looks like there is a new variant  - Decrypt Protect Ransomware- seems  to be a  new Police trojan that's directly related to previous Police trojans like FBI MoneyPak Ransomware, ACCDFISA Protection Program Ransomware, and Spamhaus Ransomware. Noton or Microsoft didi not stop it.
Although I was able to run Norton Eraser, remove it, files all encrypted wiht .html extension.
When clicked,  it take me ot the web page below. Any advice on how to decrypt the files.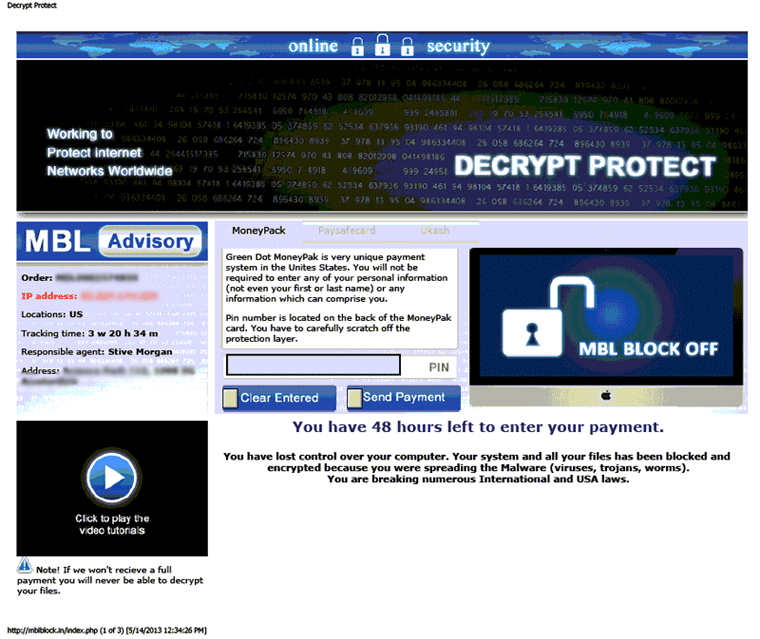 Edited by Orange Blossom, 15 May 2013 - 10:12 PM.
Removed links. ~ OB