I have a HP All-in-one pc made in '09. It recently fell about 3 feet from the desk onto the ground. 
 The built-in stand took the brunt of the impact.
I kept getting the "blue screen error" afterward, (sorry, but couldn't get a picture of that one), every few minutes where it would happen and keep taking me back to the log-in/password board.
  Now this board comes up and keeps repeating the cycle. Do you guys think Its probably just the hard drive that's no good and I could fix the problem by just replacing it?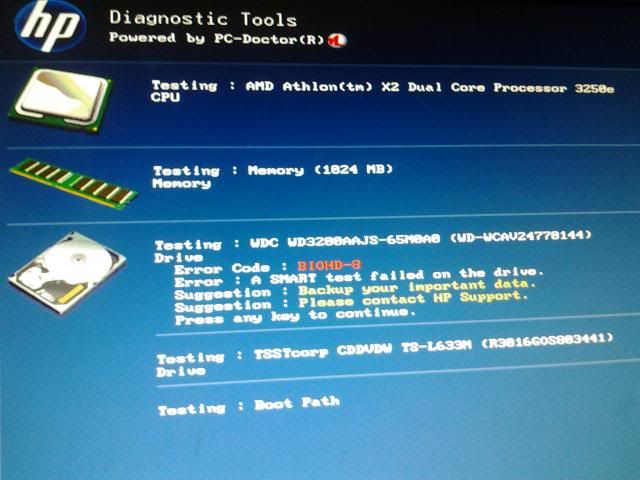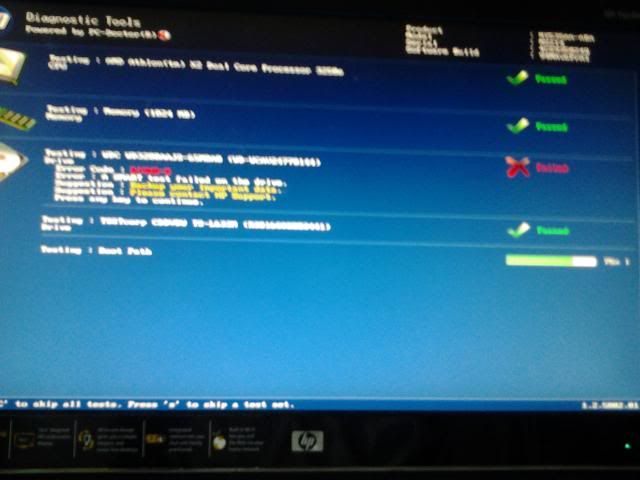 Thx for any advice/feedback you can give 
Edited by grappler821, 06 May 2013 - 07:23 PM.