Today I was doing a minor RAM upgrade on my computer. I connected everything to make sure it was working. When I do this I leave the computer tilted out the bottom of the computer desk so I have fast access if any cables got crossed. Everything seemed good to go and then I needed to use the restroom. Of course as soon as I walk away the computer falls over on its side and turns off. I turn it back on and all it does is flashes an amber light. The computer is a Dell something or other and I googled to see if there was any way to fix this. The common issue is usually the power supply, but I opened up the PC to make sure everything is still connected internally and I think I may have blown some capacitors on the motherboard. I'm not sure if this is normal though: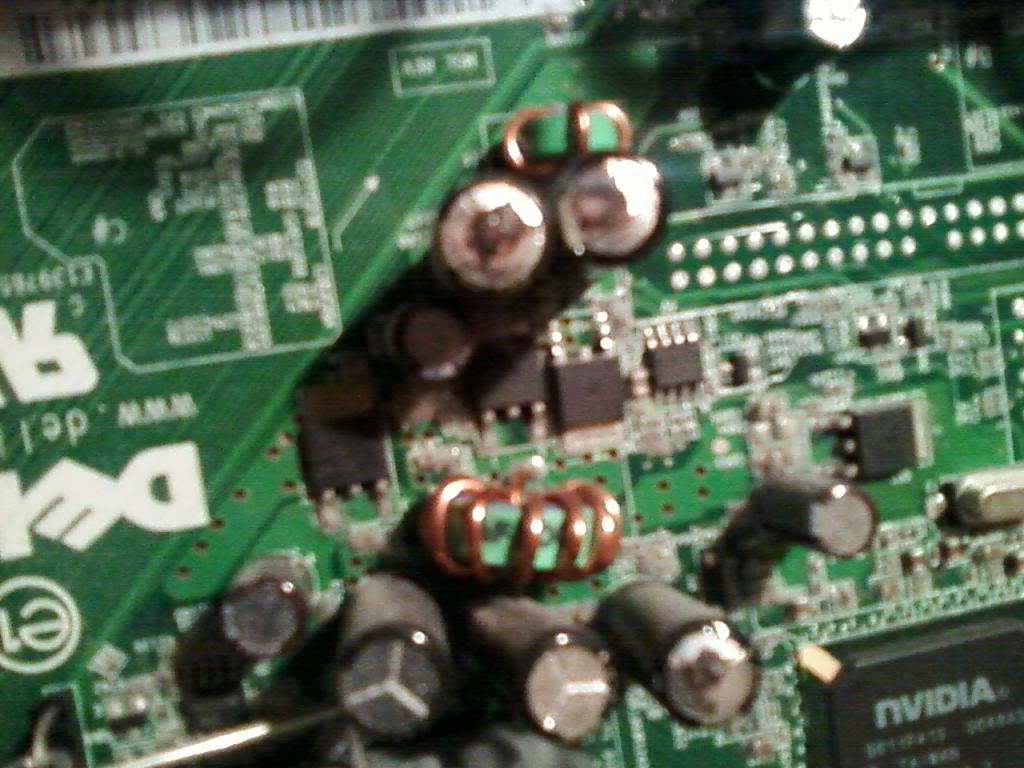 Three of them have black stuff on them(sorry about assy picks) which I'm assuming isn't good. Is this what it looks like to you guys? Is there any way I can test the computer to get a definitive answer? Thanks for any help.
Edited by HaterSlayer, 05 May 2013 - 02:47 PM.