Hi All,

I am thinking about networking two houses together so House B can access House A's files which are on a NAS.

I have configured these devices before though i am wanting to know the following – At both locations there is internet access. How can i route house A to use House A internet and House B to use House B's internet. I mainly want it just for the linking of files from House A's NAS.

I know these things are usually used to link Premises A to Premises B which in that case one of the Premises does not currently have an internet connection.

I have also included a quick image topology of the two networks: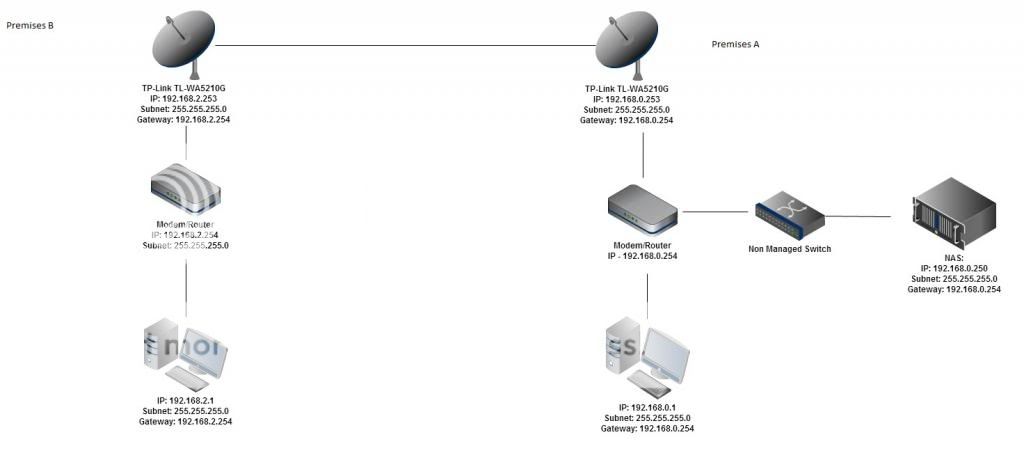 I am thinking about putting in a Endian Firewall with 2 Nics at Premises A. Nic 1 will be where Premises B connects into. Nic 2 will be the Internal Network of Premises A. This way i can route the traffic.

Does anyone else have an easier way to do this?