Hey James,
So, I have already copied out all the important files. Though, I thought it is a little tedious to go buy a new one right away if I can just re-format my external hard drive and just use it again. The thing is, I do want to avoid it happen again if it is due to a physical damage. Do you know if there is a way to check if it is still good to use?
Here are the physical exam run that I did:
fdisk run result: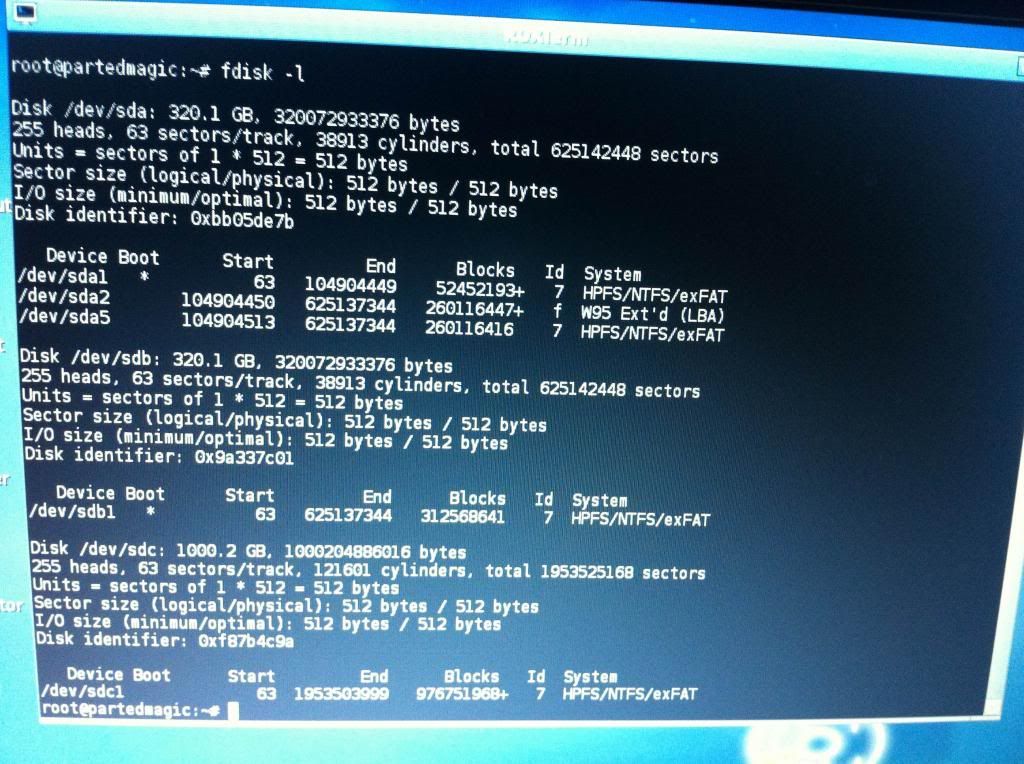 Disk health:
1. short self-test: Fail
2. attribute tab: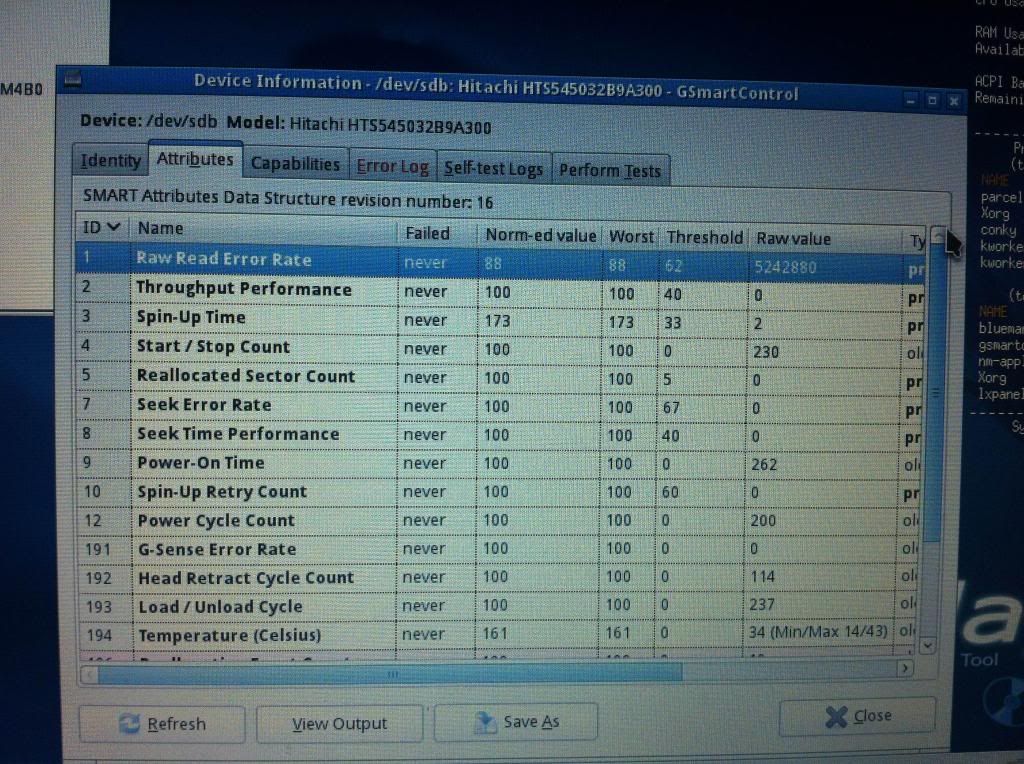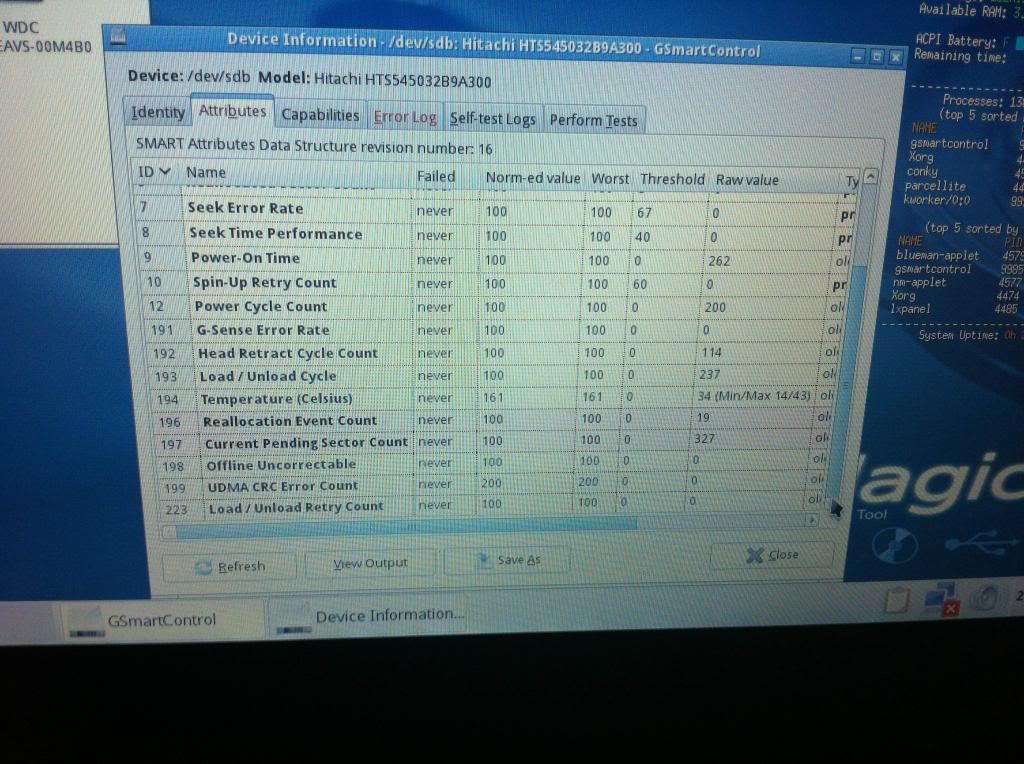 Edited by misa12, 03 February 2013 - 11:00 AM.