Heard some Geese at the house today, so I grabbed my camera, and took a little hike into the fields today.
Came across a small flock of Snow Geese, and a flock of Ibis, about a mile and a half from the house.
I was able to get to within about 100 yds from them, and get a few decent shots.
Ibis'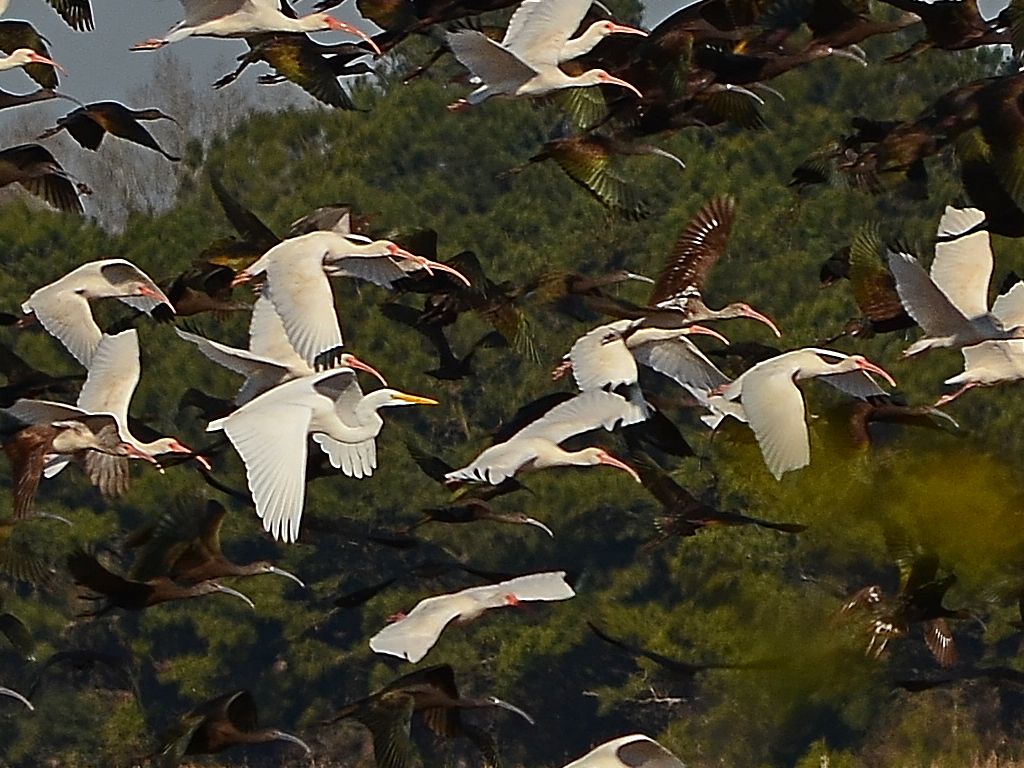 Snow Geese