I have a 500GB Maxtor Basic USB External Hard Drive that I used to save my files. I shut down my computer. The next time I turned it on it went to CHECKDISK because I forgot to disconnect it from the USB port. CHECKDISK found errors and fixed them. Now I can't access my drive through My Computer. When I open My Computer, Windows Explorer hangs/stops responding for a little while and the External HDD continuously blinks. When the drive letter finally appears, the Label is missing, simply Local Disk (H:). When I double click it it says,
H:\ is not accessible.

The file or directory is corrupted and unreadable.
I booted on BartPE and the result is the same. It also can't read the External HDD properly.
So I tried different partition software to fix it.
Partition Recovery can't find any problem.
Then I tried Partition Master's explorer. It detects the hard drive but the explorer shows it as empty at first.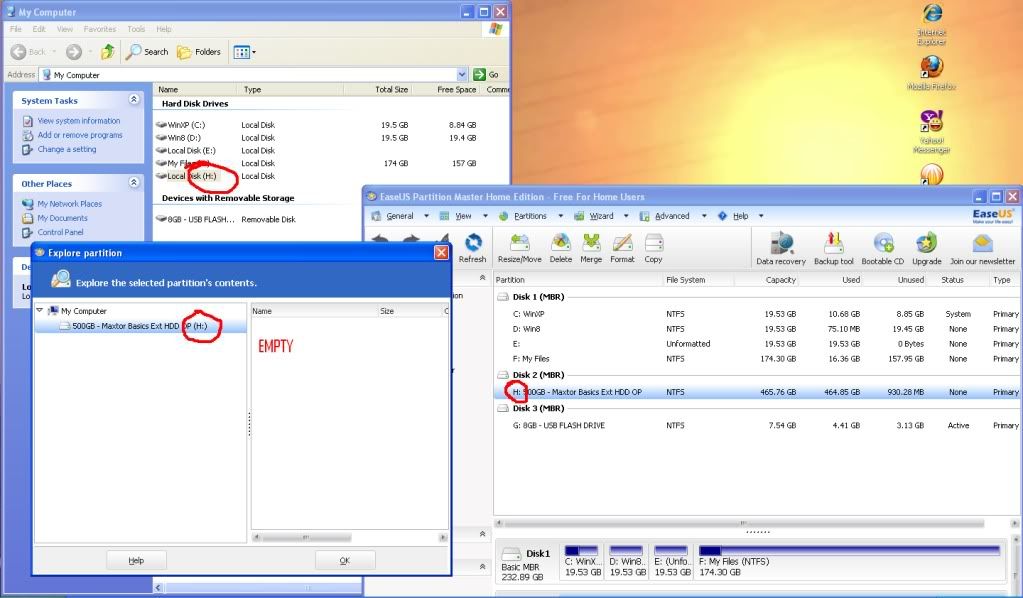 I tried different things on Partition Master and found out that removing the Drive Letter makes the contents of my HDD appear on Partition Master's explorer. But it is basically just a list and I can only view but not do anything.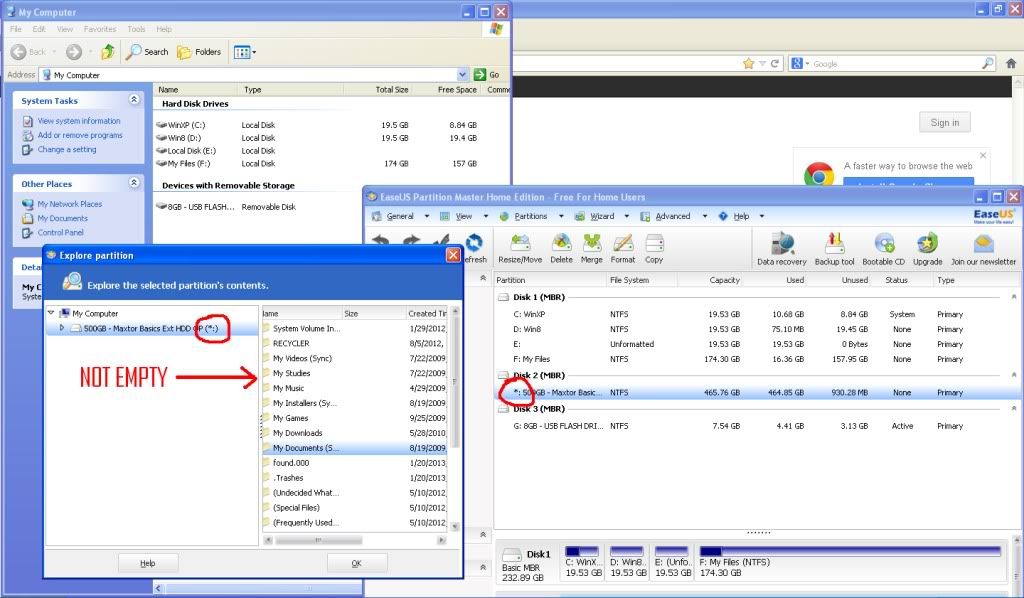 I read different forums and read about TestDisk.
It allowed me to list the files and copy them which assures me that my HDD is working.
Plugged it on my brother's Macbook and it was able to detect it with no problem.
It was working properly until Checkdisk supposedly fixed it. Now I can't use my external HDD properly since I can't save on it and open it using explorer.
I want to copy the files to another hard drive and just format it but I don't have enough space to save all of the files.
How do I fix it so that XP will start detecting my External USB HDD it properly again?
Edited by hamluis, 20 January 2013 - 02:16 PM.
Moved from XP to External Hardware - Hamluis.