Hi All,
When I got on my Toshiba Laptop today and opened Firefox, I got the following error message: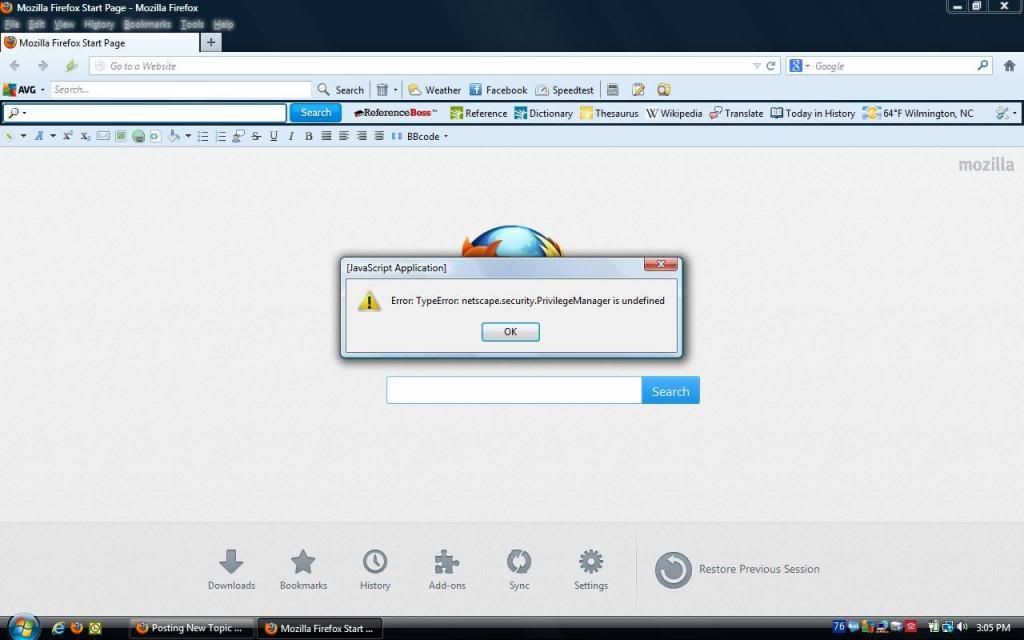 Everything was working fine last night.
My specs are as follows:
Toshiba Satellite A215
Windows Vista Home Basic SP2
Processor: AMD Athlon 64 X2 Dual Core 1.70 GHz
RAM 2.00 GB
32 Bit OS
Firefox Ver. 18.0
AVG Free Edition 2013
I can click on the "OK" button and don't seem to have any problems surfing. All of my booksmarks that I tried worked.
Scanned with AVG, Malwarebyes, SuperAntiSpy. No malware was found.
NOTE: AVG is my active anti-virus program. I manually run Malwarebytes about every 2 to 3 weeks just in case something has slipped past AVG.
Any help with this would be greatly appreciated.