Hello!
I seem to be getting a BSOD. It doesn't happen often since I don't use my laptop as often, but it seems to happen mostly when I've paused the music player (Pandora, Youtube, etc) for a long time. Other than that the screen comes up at random times, as far as I'm aware.
My laptop is a Sony Vaio, windows 7, bought refurbished at Best Buy. This has been happening often ever since I've got it, and uninstalling the programs I installed soon after I got hasn't solved the problem.
I already ran Security Check (a step someone in another thread mentioned) and, among other things, it says that my Adobe Reader and antivirus are all updated.
This is the last screen that came up, a couple days ago: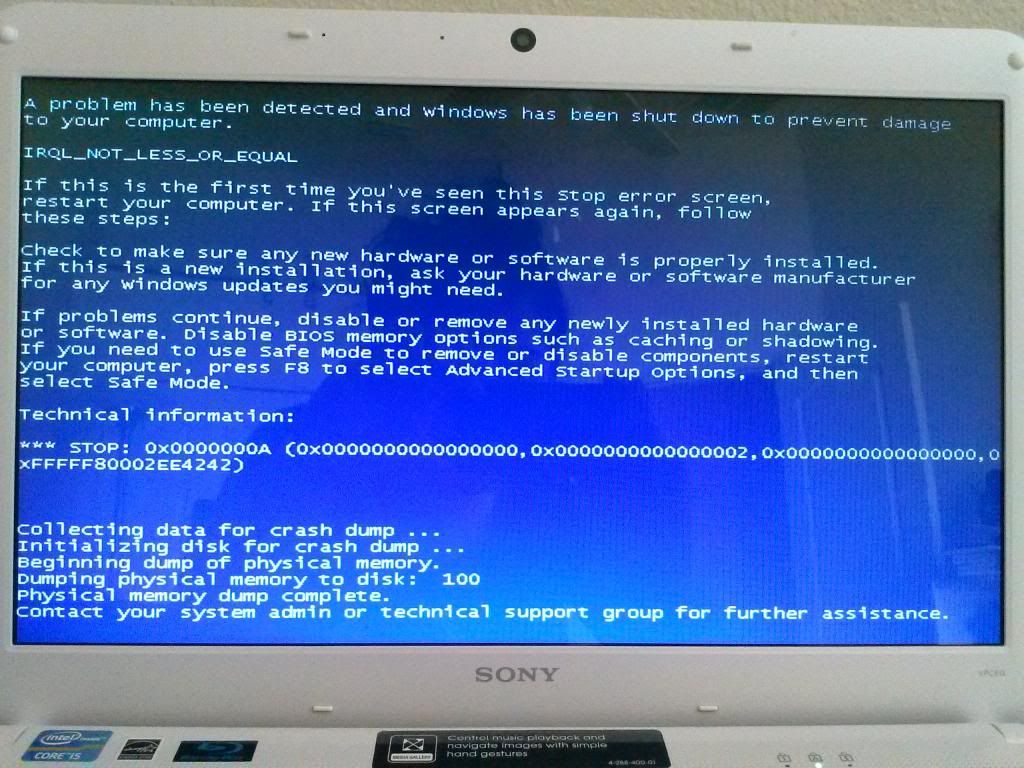 Hopefully I can get some answers here? I'd like to use my laptop as my main compute,r but these BSOD simply make that impossible right now.
Thanks for your help in advance.