Has anyone ever encountered these notices on a site that they feel should be reputable?
Page Plus:
I have used this company for my cell phone for quite some time now, I actually even have a group of friends that get their prepaid cards through me. ( I Just buy a couple pins at a time and they give me cash for the PIN numbers) I keep getting this notice more and more when I visit their site and I am starting to get a concern.
FireFox: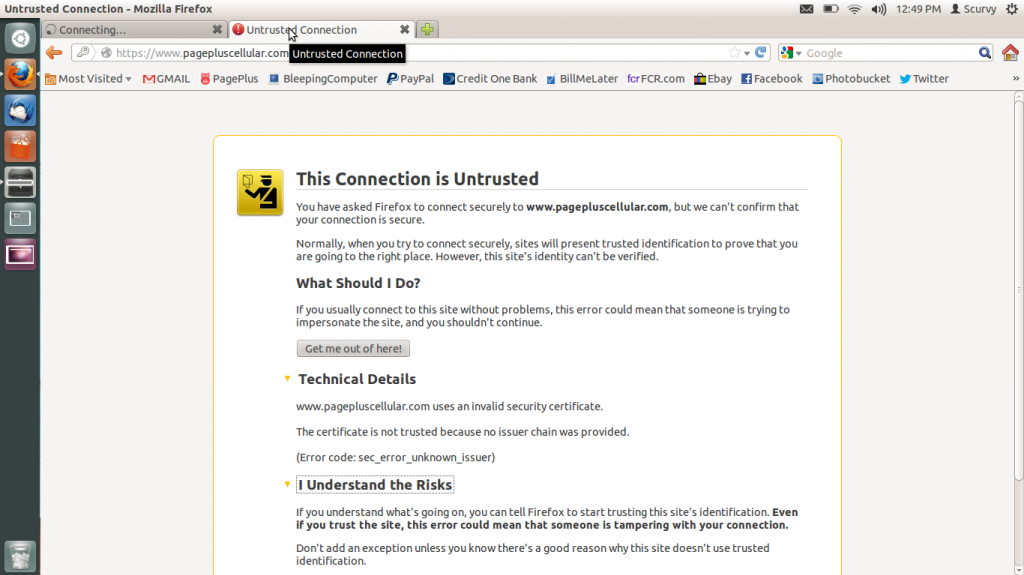 Chrome(ium):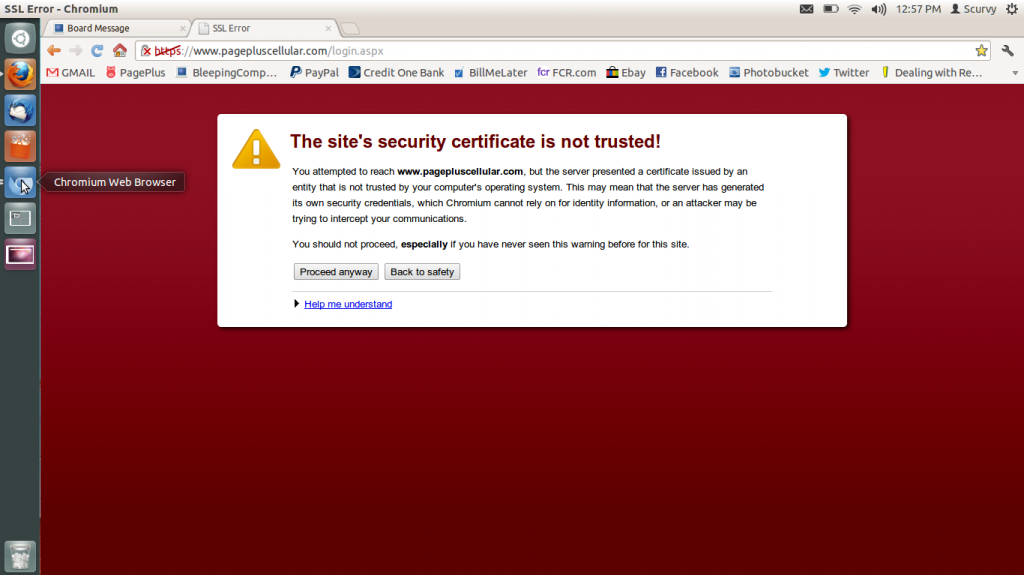 The first time that this happened, I called to get my PIN #s, and told them I thought their site was under attack, of course the lady on the phone was confussed and did nothing about it.
Ever since then, Sometimes I can get on and sometimes I can't. I think I usually don't have a problem on a Windows PC or if my browser isn't up to date...
Any advice? or comments?