Hi, this annoying screen has started appearing whenever I log onto Internet Explorer and i don't know how to get rid of it, any suggestions?
I updated my Adobe Reader recently and I think it somehow rode in piggyback on it, it seems to be trying to bully me into installing Google Chrome as my preferred browser or something, but I don't want it.
The screen is not too serious a problem because I can click to get off it, but it's as intrusive as a crackhead at a vicar's tea party-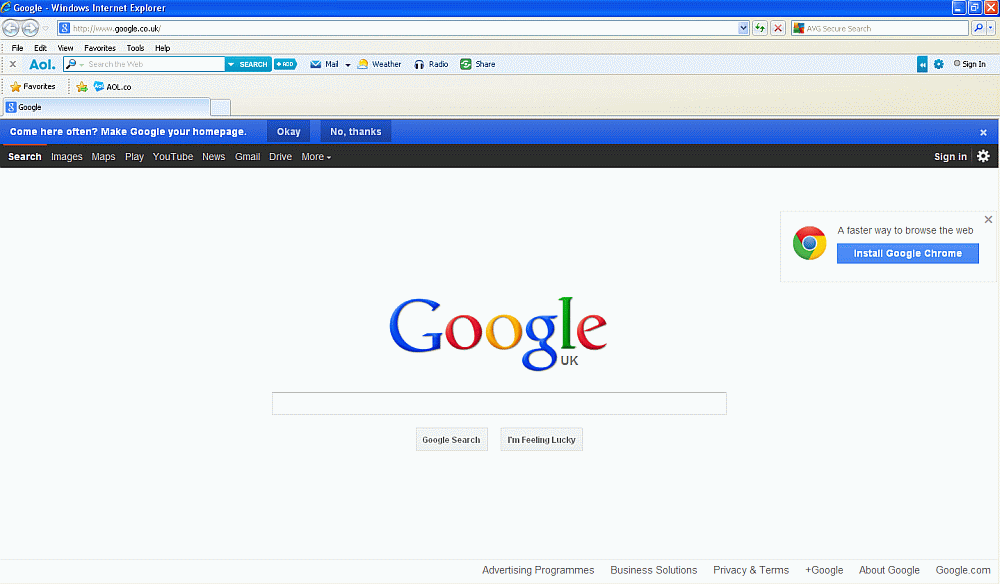 Edited by MickinPlymouthUK, 23 November 2012 - 11:53 AM.