Hello everyone,
I've noticed that my computer, which has Windows 7 64-bit, only reports about 2 GB of RAM available, even though it actually has 4 GB of RAM installed, as seen in the following screenshots:
RAM according to System Properties:

RAM according to SIW (correct one):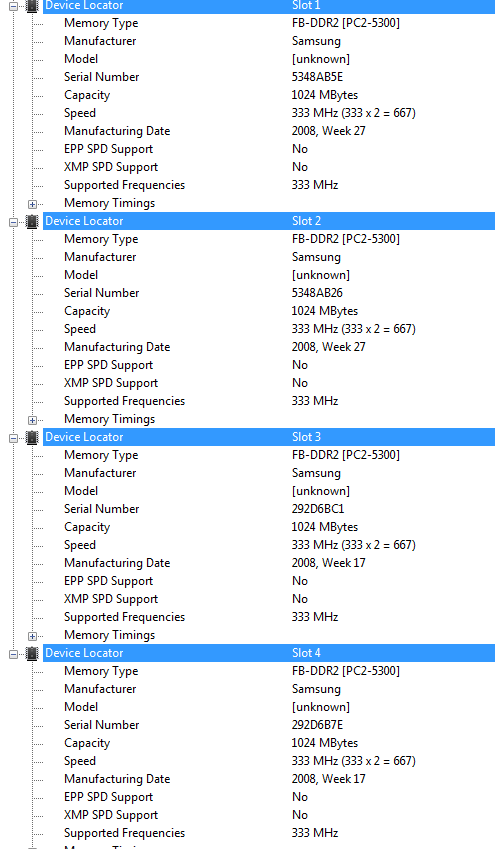 There's a warning icon next to the Memory Timings section in SIW.
In the past, the system originally reported 4 GB of RAM, but it's now half of that for some reason. There isn't really any Windows-related reason that would cause my RAM to be limited. I have a suspicion that this may have been caused by a problem I encountered when using Seatools (used in a different, unrelated problem).
Thank you for your time.