Internet Traffic Report reports that Asian and North American packet loss has jumped to an average 30-35% in the last 24 hours, compared with 9% for Europe and 0% each for South America and Australia: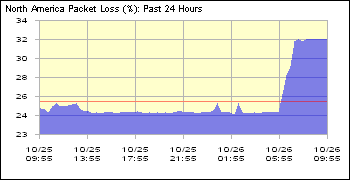 Image by the
Internet Traffic Report
.
There has also been a 7-point drop in North America's overall
Traffic Index
which is the Internet Traffic Report's metric of network speed.
Akamai, the Content Delivery Network with hundreds of servers around the world, reports that internet-based attacks are up 50% over average (it's not clear what criteria Akamai uses to determine attacks.)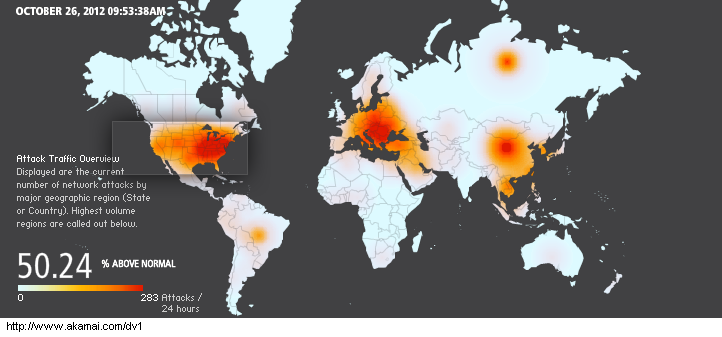 Image by
Akamai
Despite the above, many people have reported that their internet experience hasn't noticeably slowed or changed; others are barely able to connect at all.
Edited by Andrew, 26 October 2012 - 06:24 PM.