Hello,
Since Windows Live Messenger 2011 has come out Microsoft don't let you allow to use the 2009 version. I will tell you how you can disable the required update.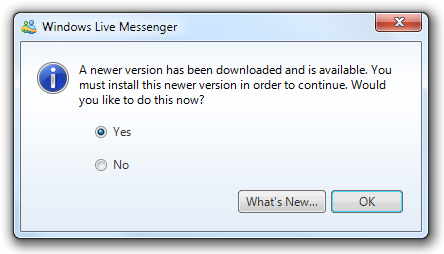 Why don't you give it a try?

WLM 2009 is 3 years old.
On a day you must do the upgrade.
There are a no updates anymore.
WLM 2011 can looks like WLM 2009
WLM 2011 does more with Socialmedia, but you can give it the old look: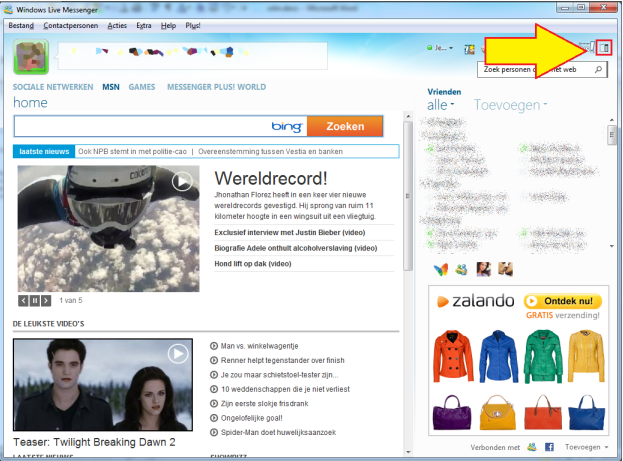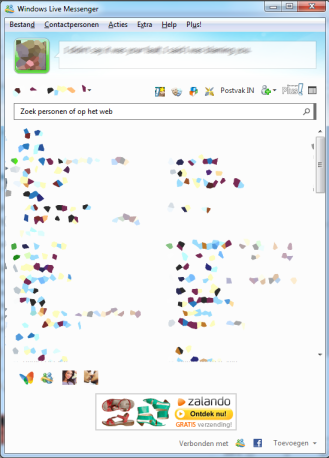 If you after reading this not want to upgrade, read!

First of all, make sure that you have WLM 2009. Don't have it? You can download it from
here
.
Download
Messenger Reviver
and run it.
It is safe: VirusTotal
Pleas post here if you found a wrong grammar.
Good luck with it, pleas post questions here.
*Moderator Edit: Moved topic from Bleeping Computer Applications and Guides > Tutorials to the more appropriate forum. Tutorials must follow the guidelines here http://www.bleepingcomputer.com/forums/topic138.html ~ Queen-Evie*
Edited by Queen-Evie, 20 October 2012 - 08:37 AM.