ok this is strange!
according to HP's site my computer should have a 640GB HD
total hard drive space as per device manager>properties: 596.17GB
total hard drive space acquired from adding up the drives in device manager: 596.17
total hard drive space acquired from adding up the drives depicted in a linux installer : 640.10
my drives as they appear in windows are now as follows:
C:\ 581.25 gb, 143.07 gb free, NTFS where windows 7 and programs are installed
D:\ 14.63 gb, 1.83 gb free, NTFS recovery drive setup by HP
G:\ 97 mb, 87 mb free, FAT32 HP tools, found out this is the BIOS diagnostic tools
system 199 mb, 165mb free, NTFS I dont have a clue what this is! it is only visible in disk management and I can't explore it like the other partitions
and how the linux installer sees my drive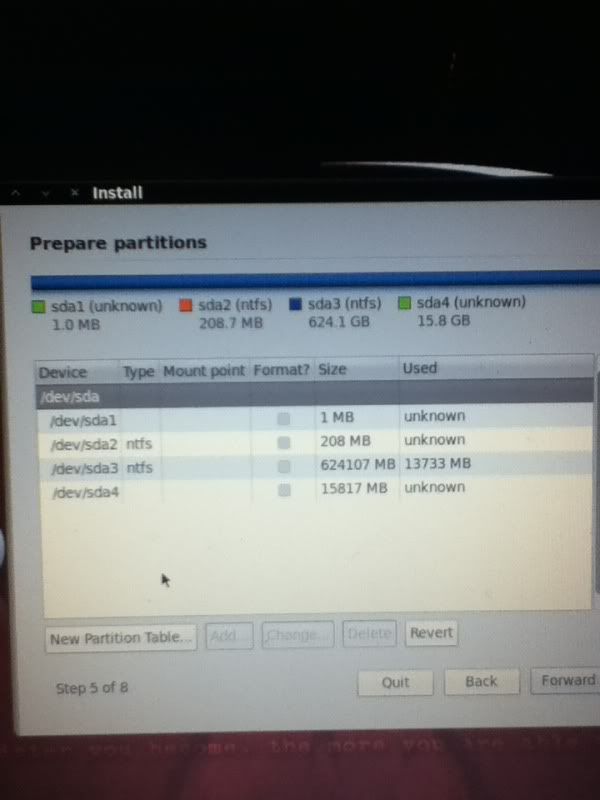 take a peek at the screen shots in my on going problem in the linux forum
http://www.bleepingcomputer.com/forums/topic469554.html/page__p__2848419#entry2848419
I do not have windows vista installed so i have no idea what that is all about
I'm linking these 2 posts together since I don't think its a problem specific to either OS and I dont have a single idea on whats happening here
hp pavilion DV7 6157cl
amd 3400m
6 gigs ram
toshiba mk6476gsx 640 gb sata
windows 7 home premium 64bit, attempted installs at the moment, bt5, ubuntu 12.04 lts
Edited by attak sekwence, 24 September 2012 - 01:44 AM.