PC working fine last night. Dusted inside then rebooted and now system is at 100% CPU. I can't see how a little dusting could cause this. If it even did.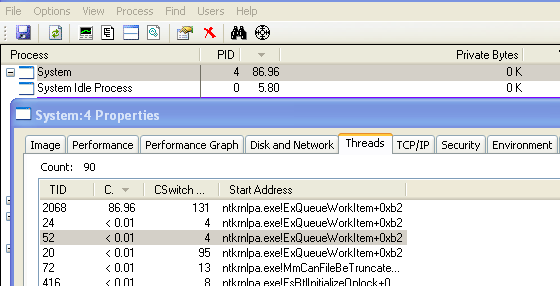 Autoruns shows no new services/drivers
Scanned yesterday for any infection before this happened. Nothing new was downloaded or any any pages viewed other then FB.
SFC /SCANNOW is asking for my SP3 disk which i don't have. So installing SP3 again then will retry.
System restore made no difference
Hiding all microsoft services only left my keyboard service so not really worth trying.
Out of ideas.
System info