I thought this was a piece of cake. I know I've done it before, but it's kicking my a@@ this time.
I want to burn a DBAN iso image to a bootable disc.
Here are the instructions right at the DBAN site.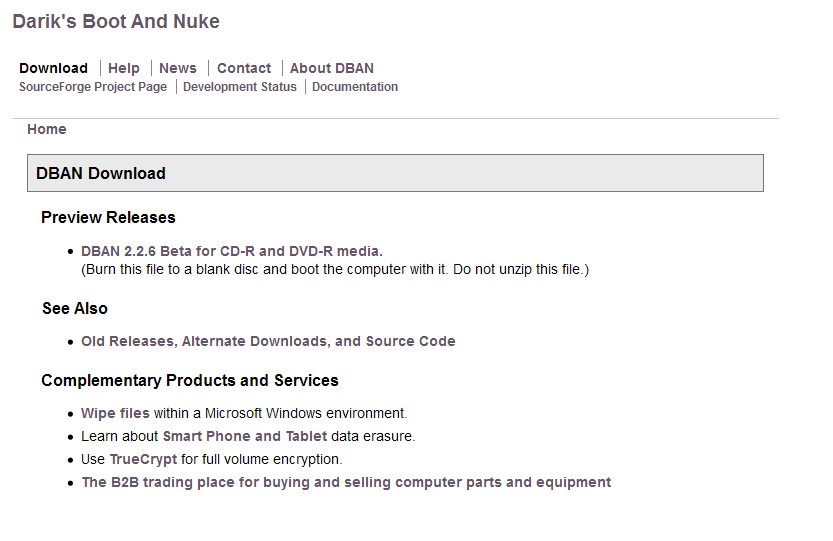 The instructions explicitly state not to unzip the file.

"
DBAN 2.2.6 Beta for CD-R and DVD-R media.
" ...is a hyperlink leading directly to the download.
These instructions require that you download from that hyperlink and "Do not unzip this file"
So I download the DBAN iso and here it is, not unzipped, sitting on my desktop.

The DBAN site recommends CDBurnerXP for the work. I have it on my desktop.
I open CDBurnerXP....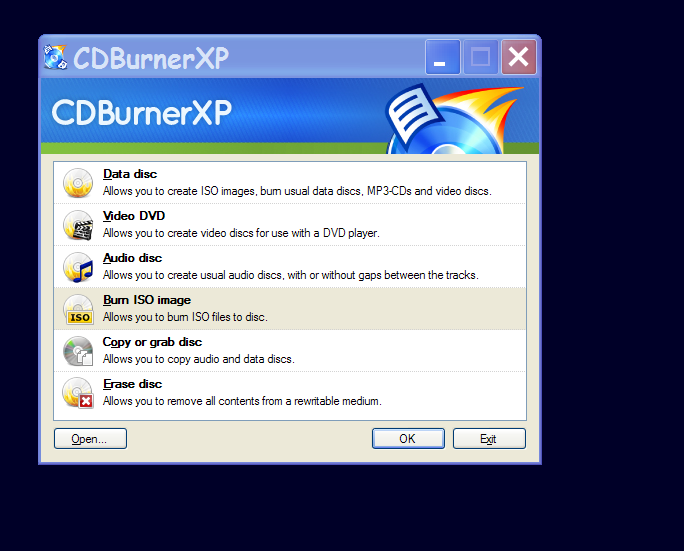 .... I click on "burn ISO image" and "ok"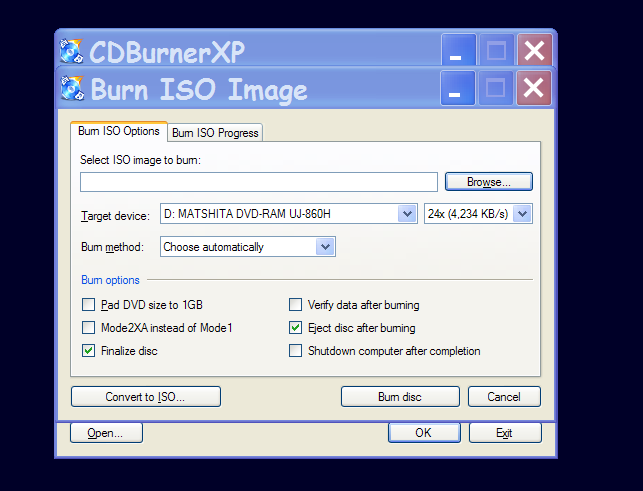 I browse to the DBAN iso file on my desktop. It's recognized as an iso image so I choose it. I have a blank DVD-RW in the laptop drive. I click "burn disc". It completes successfully and ejects.
I attempt to boot the computer using this disc and it will not boot from it. It defaults to windows boot. I restart, press F9 to select the optical disc drive to boot with, it still ignores the disc and boots from windows.
I go back and try the same whole process with a blank CD-R. Exact same thing. Laptop refuses to boot from the disc. I go ahead and extract the files using WINRAR, (it told me not to extract the files). Now this is on my desktop....

I repeat the whole process again using blank DVD-RW and CD-R discs. Still unable to create a bootable disc.
I also extracted the winrar dban folder above to a separate folder and attempted to burn the separate ISO images therein. Still no luck. My god is this frustrating.
What the heck am I doing wrong? There are dozens of tutorials covering this simple task all over the internet. I've read them all. They all say the same thing. To do exactly what I'm doing.
What gives?
Thanks for any advice.
Edited by svejk, 26 August 2012 - 10:26 PM.