Hello. I am having a problem. My computer keeps randomly restarting (however, it works fine in safe mode and safe mode with networking, apart from the display). Upon restarting there is usually a black vertical strip on the right of the screen, and to the right of that a strip that is a duplicate of the leftmost side of the screen. This split screen manifests right from boot up, including the Asus logo and the startup screen, in other words, it's always there.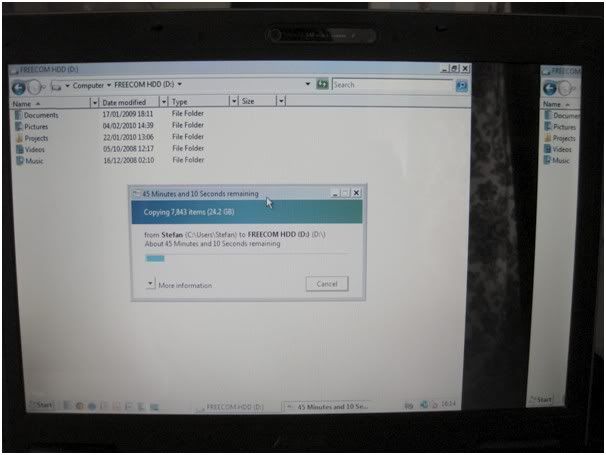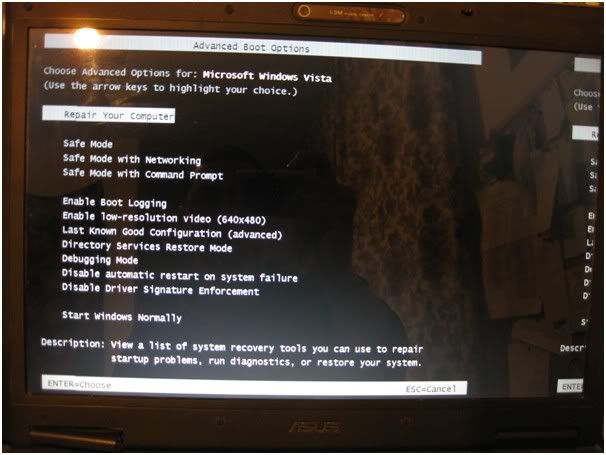 Occasionally, I am able to boot with a normal screen until the computer restarts (no BSOD). I am able to get into safe mode most of the time, albeit with the display issue usually - the few times I haven't got into safe mode a blank screen has come up that changes colour (various black to grey), followed by splitting in half vertically (one half black) and the other half changing colour (greys) - then I have to manually power off.
When booting into normal mode, sometimes it restarts almost immediately, other times it will last up to half an hour or an hour, allowing me to operate as normal, with the restart happening at any time without warning, even when computer is idle.
I do not seem to be able to disable automatic restart on system failure.
I've run Malware bytes and SuperAnti Spyware, with no infections detected, system restore didn't solve the problem. My laptop is five years old (Asus F3Sc). The graphics card driver for my card, Nvidia GeForce 8400M G, is up to date according to my device manager, although it's three years old (8.15.11.8361 01/07/09). Is it worth updating from the Nvidia site? Could it be a hardware problem or should I continue to rule out possible software issues? I've never opened my laptop to see what's going on in there or for cleaning.
Windows Vista 32-bit
Edited by hamluis, 08 September 2012 - 07:51 AM.
Moved from Vista to Internal Hardware - Hamluis.