Hi guys, my name is sou and I need your help so much T__T *very desperate*
my computer has been acting weird lately, the thumbnails in my documents/drives/anything inside computer cannot show up and I cannot open the files using windows picture and fax viewer.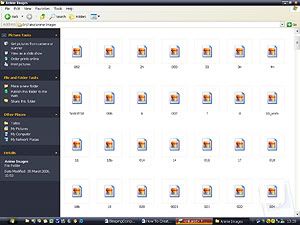 <- like this.
do you have any idea whats gotten into my computer? a help is very appreciated 8D *gives cookie*
Edited by sou, 12 March 2006 - 02:04 AM.