WINDOWS: MS Windows 7 Home Premium 64-bit SP1
RAM: 8.00 GB Single-Channel DDR3 @ 2383MHz (9-9-9-24)
My computer recognizes that there is a total of 8.00 GB, but it only says that 3.96 GB are useable.
Thats all I have to say, but ill leave a screenshot of my properties and a link to my speccy page.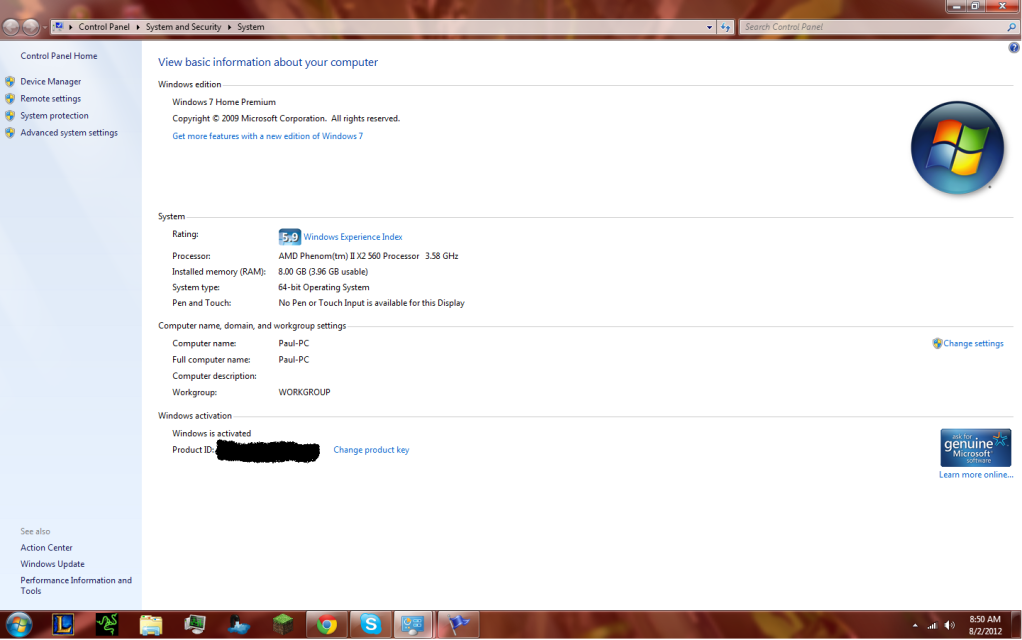 I do have service pack 1 and I am all up to date, this is just an little older of a picture.
http://speccy.piriform.com/results/wV3qSkSWyL3EBhcVlZfQNps