I built my own computer a while ago, and it went well. My computer was fast and had a strong connection to my internet via wireless adapter. But as of recently, it has been showing signs of slowing down, and having many other problems. The most prominent of these problems are my internet connection and my memory usage.
My internet has a strong fast connection, but about 4-5 times a day i get disconnected. I am still connected to my own network, but there is no internet access whatsoever. As of the moment, no other computers using this network get disconnected like I do. During one of these,"blackouts," i get random bouts of connection that last for about 45 seconds at a time(normal blackouts last for 7-10 minutes at a time((not including the random connects))).
The other problem is with my ram. I have 2 4gb sticks (8gb) of ripjaws ram, but less than half is usable!
I honestly don't have a clue what to do at this point, but I will include a few pictures of whatever seems useful.
Oh and sorry, i uploaded and re scaled and uploaded these pictures 10 times, but they always come out tiny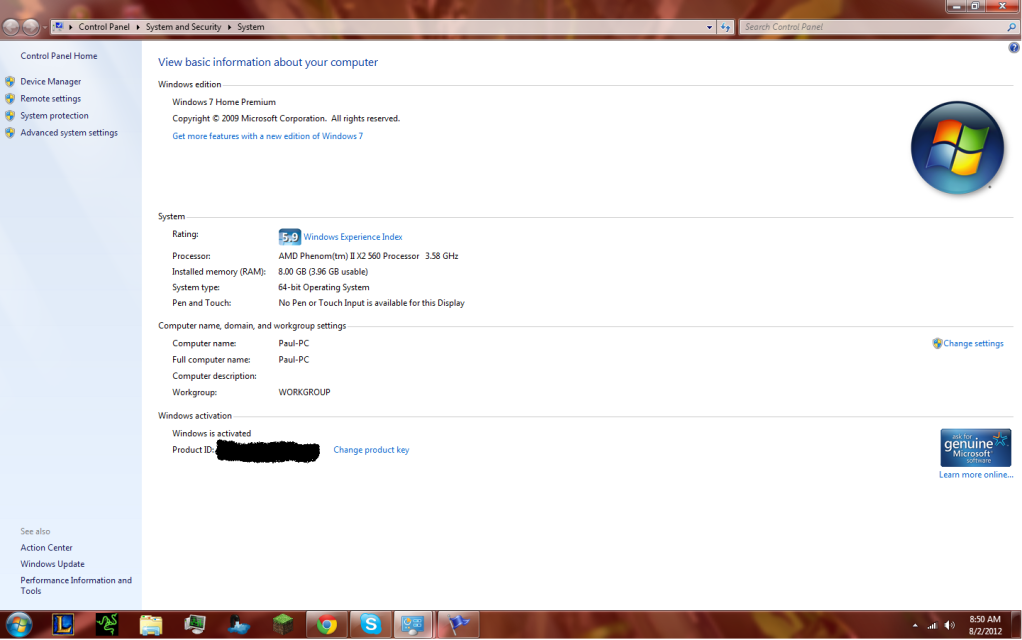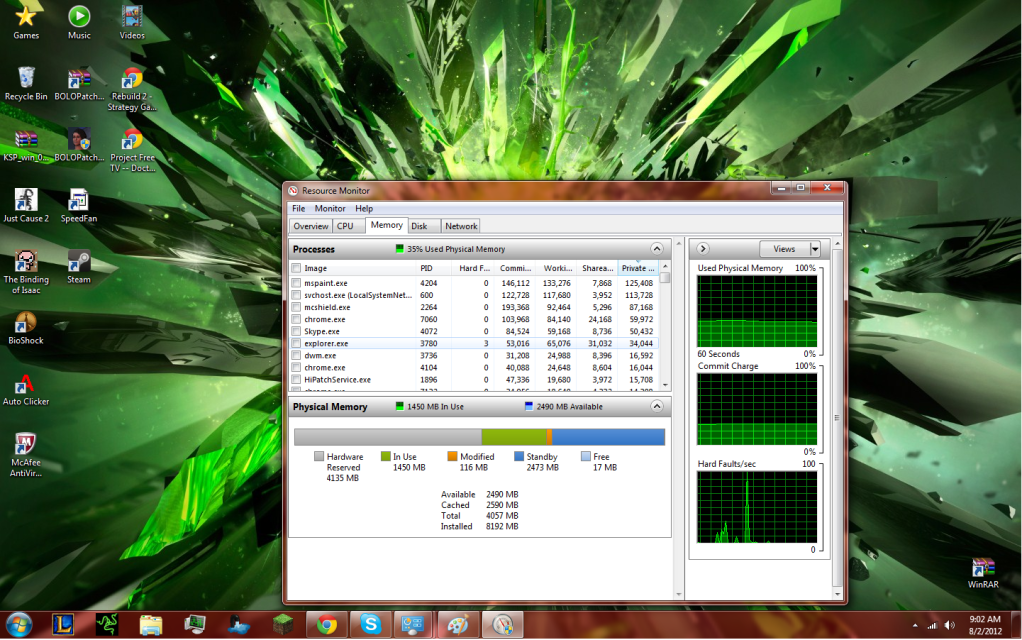 Well thanks for any help i get, bie