Hello,
I recently started experience this problem. The problem I am facing is that when I shutdown my computer the clock reverts to a specific time around 6:30 ish on 8/17/2010. Every time I turn on my computer I have to resynchronize the time to internet time. The funny thing is that when I restart my computer instead of booting it up it the time stays the same.

Also my quick launch appear missing. It also occurs when I boot up my computer.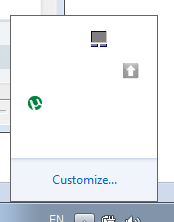 I am hoping to get this problem fixed. I already have tried using Malwarebytes, but the problem still persists.
Thank you for your time.