My old TV is on its last legs and a new one would cost me about 150 GB pounds (200 US dollars), so can't I simply pull the Freeview plug out of it and plug it into my spare monitor at zero cost?
I've searched the net for advice and also asked at 3 computer shops in town and got different answers at them all,ranging from "yes it can be done", to "possibly", to "no it can't be done".
I've yellow-dotted the cable in the pic below because that's the one that feeds signals from the Freeview tuning box into the TV, the plug on the TV end is a big multi-pronged thing.
The bottom pic is the rear of my monitor, and none of the sockets are big enough to take the plug.
Maybe I need some kind of adapter lead, what do you think?
PS- I'm in England, maybe it's different from the US system, hence the differing approach of US/Brit websites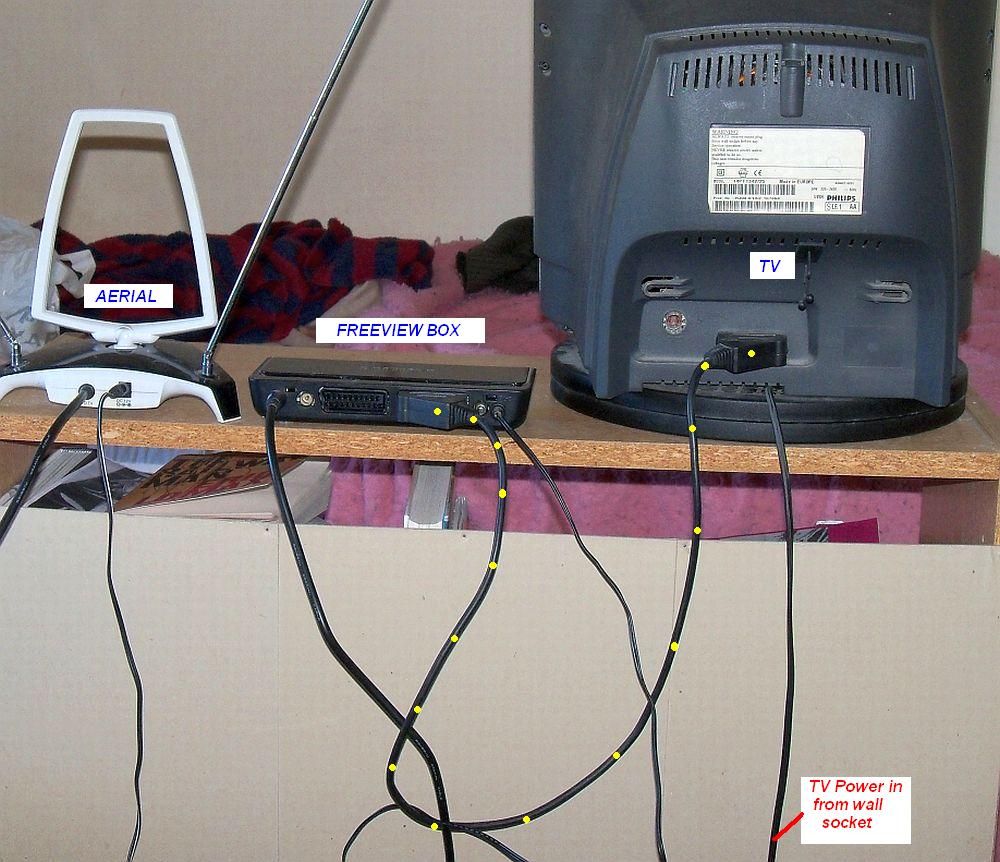 Edited by MickinPlymouthUK, 23 July 2012 - 03:29 PM.