i am using windows xp and firefox browser. i have avira free antivirus and malwarebytes antimalware. noticed my browser was super slow, and earlier today avira informed me that it found 4 trojans.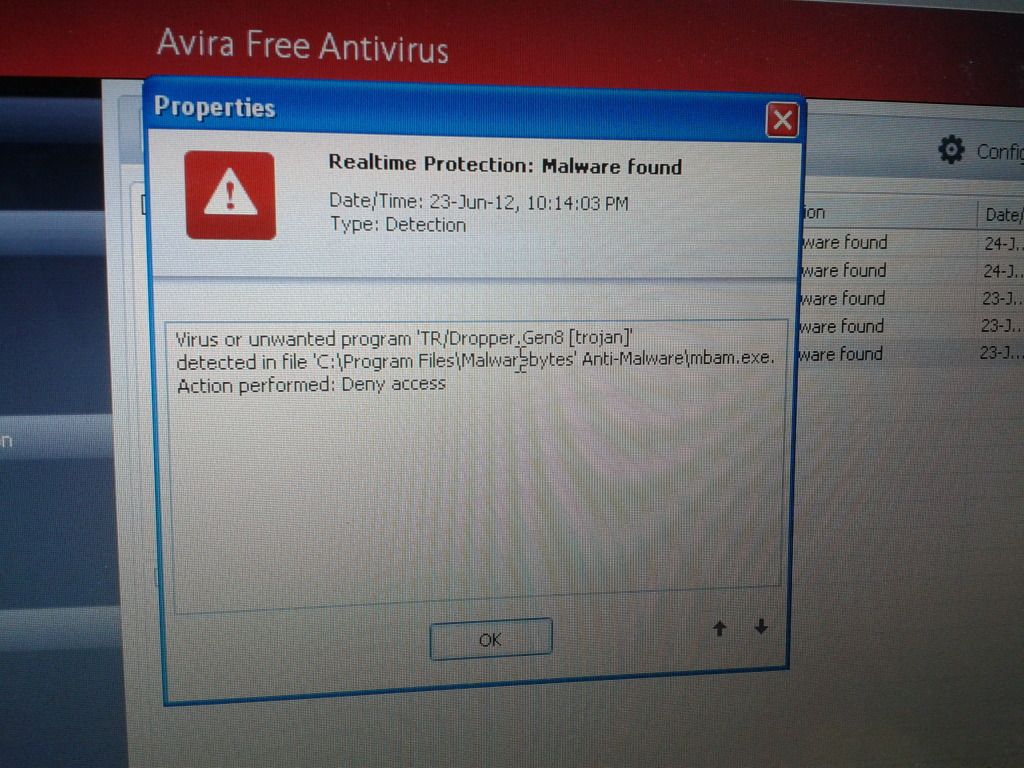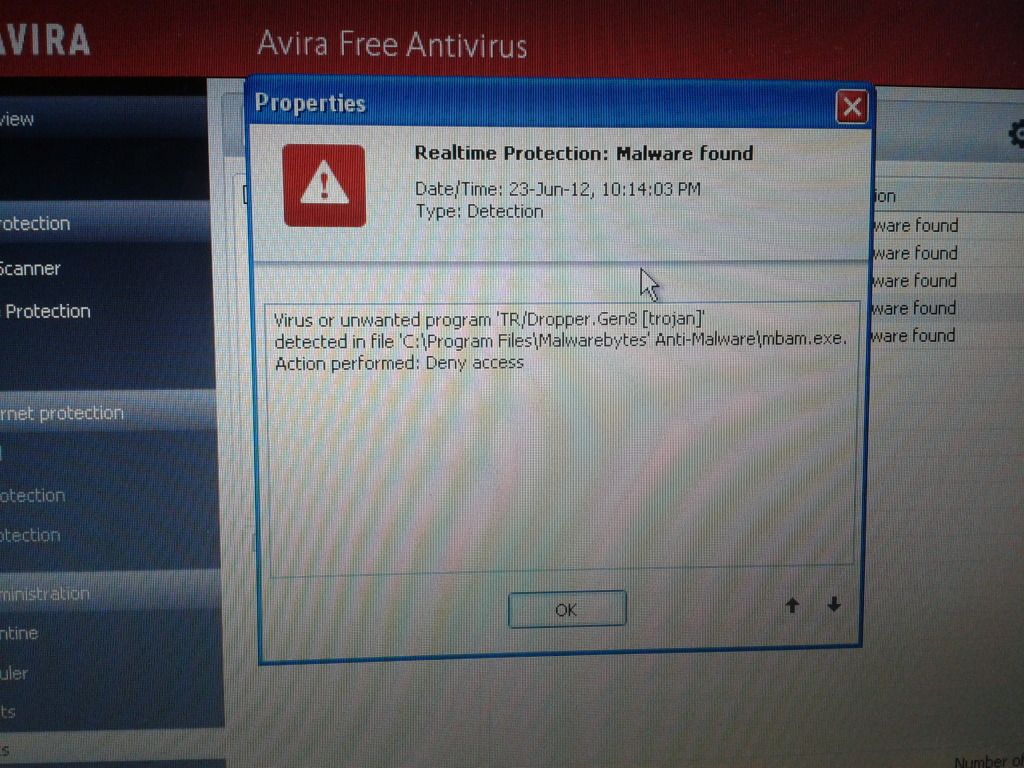 updated malwarebytes and did a scan, it did not detect anything. (it seems that the trojan is in the mbam.exe itself?!)
next i scanned using avira, it detected the malware but was unable to remove them.
any help appreciated, thanks!
Edited by junzi, 23 June 2012 - 02:07 PM.