Hello All-
I am working on a computer with a funny yet nasty virus. It will control the mouse and type messages in notepad/run box. It tells me "it gets lonely at the desk all day and I should buy it a pet robot dog" and many other messages.
Even when I unplug the HD and boot into kasper anti virus or linux live cd it is still able to control mouse and type messages.
I have cleared the CMOS
Flashed bios
Removed both Memory modules and re installed
Ran malware bytes
Rkill fails with a rom error
OS: Windows 7
Motherboard: Biostar TP45HP
Video Card:ATI Radeon HD47xx
Any guidance would be greatly appreciated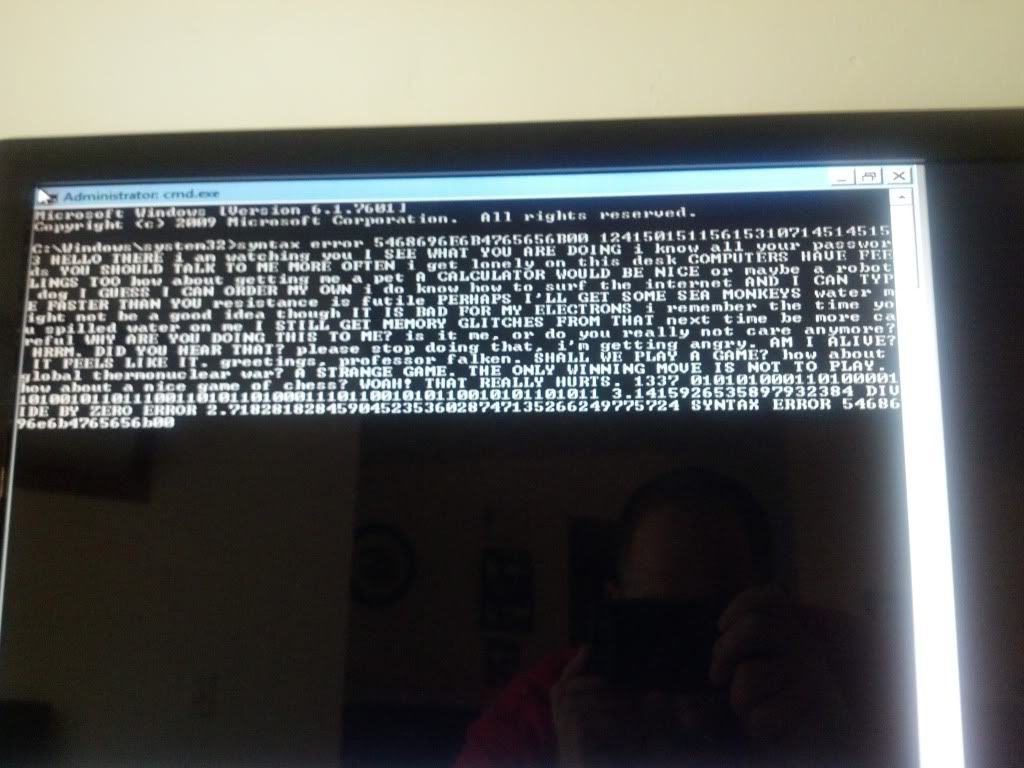 Edited by TeqNickel, 08 June 2012 - 07:23 PM.