I can't seem to get rid of the red X ( update error ) on my machine. I do know when the error started - trying to update Gimp from 2,6 to 2,8. I used the PPA route, but it still only shows 2.7 in the repositories. Gimp works fine, but is apparently causing an error from what I downloaded.
Here is the error message ~~~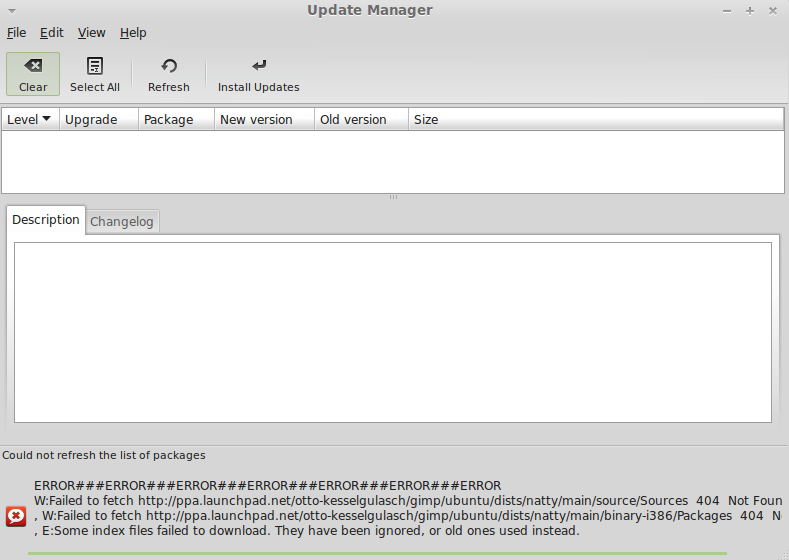 I looked in sources.list, and deleted a couple of things I didn't recognize, but the error remains. Here's a look at it ~~~

Any idea what I have done wrong?
Edited by Keith1, 20 May 2012 - 04:18 PM.