I wanted to take a few minutes and try to help all the poor soles like myself that got zapped in past few weeks with this re-birth of this Happili and GimmeAnswers redirect. It turned out to be a very tough rootkit infection that NOTHING could identify except for the following 2 programs that i installed and ran in the order shown.... everything is clean now.... and these are user friendly tools....
Instructions:
I downloaded the following 2 programs and ran them in the order shown. I downloaded them onto a thumb drive from another machine that was clean and then plugged the thumb drive in and ran each of the installations and ran them both.... one of the programs below actually creates a random named executable... i forget which one.... you just need to do a show details sorted by latest to oldest and the .exe will show on top of your list of files.
>>>>> Norton Power Eraser (
http://security.symantec.com/nbrt/npe.aspx
)
This thing found several issue and cleaned them all up. The happili virus was starting to try to broadcast emails to everyone and this program above even found that bad problem and cracked it immediately ! I don't recall if it asked for a reboot but i think it did after i ran it.
>>>>> AVG Anti-Virus Free Edition ( just download the free one....
http://free.avg.com/us-en/homepage
)
This software is awesome! I'm running it now on my machine free.... it has an Anti-Rootkit Scan and many other things. It detects everything live and has a deep rootkit scan that is 'active' and you can run it when if you want.
I really think that most of you just need to run these 2 programs and you will be solved as i was..... all the other exports of reports and running killers and other dangerous routines... didn't help....not for this virus... but the above 2 programs helped and solved it....immediately..
I hope this helps someone...
The AVG screen snapshots: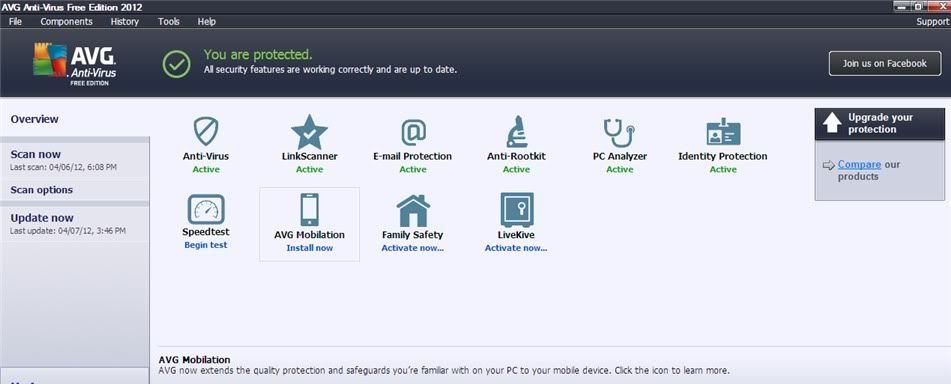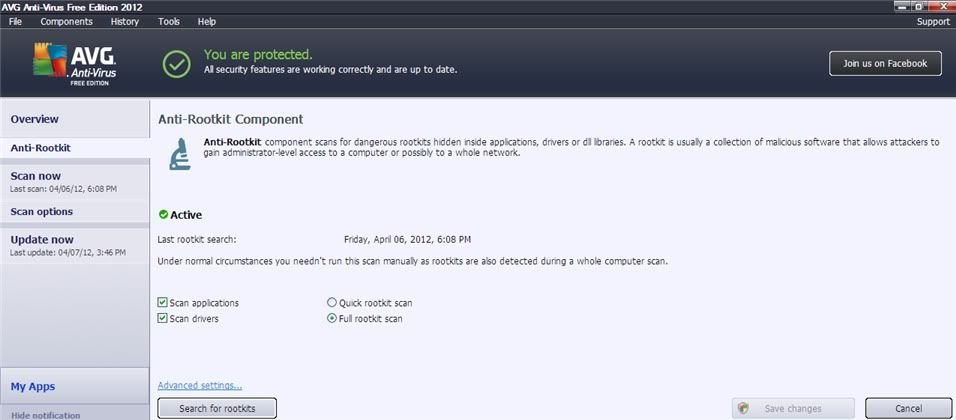 Here are some pics:
Edited by Budapest, 07 April 2012 - 03:32 PM.
Moved from AII ~Budapest