MoonKAM, or Moon Knowledge Acquired by Middle school students, is a new program created by NASA that is
dedicated to engaging middle school children in science and engineering
. Powered by the twin GRAIL spacecrafts called Ebb and Flow, the MoonKAM program allows students in the 4th grade through the 8th grade to select target areas of the Moon that they would like pictures taken of.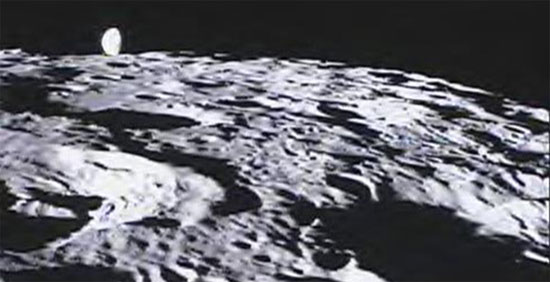 First picture selected by students using the MoonKAM program
The above image of the surface of the moon, with Earth in the background, was sent by Ebb as part of the first set of images selected by students involved in the MoonKAM program. The first set of images were selected by over 60 students between March 15th-17th and beamed back to earth on March 20th. The honor of the first selection of images was given to Fourth grade students of the Emily Dickinson Elementary School in Bozeman, Mont for winning a national contest to rename the twin spacecraft.