Hi,
For a very long time, even after multiple formats and reinstallations i keep getting the message when i want to listen to media on some websites that "Http through a proxy server is not allowed", i have made sure NO proxy is checked on firefox and have set registry entries to disable proxy settings.
I still get the message though, today i saw my cursor move to another part of the screen while the mouse was still so i shut down the pc and rebooted immediately starting wireshark on reboot and managed to get it running before the network came live and i caught this entry.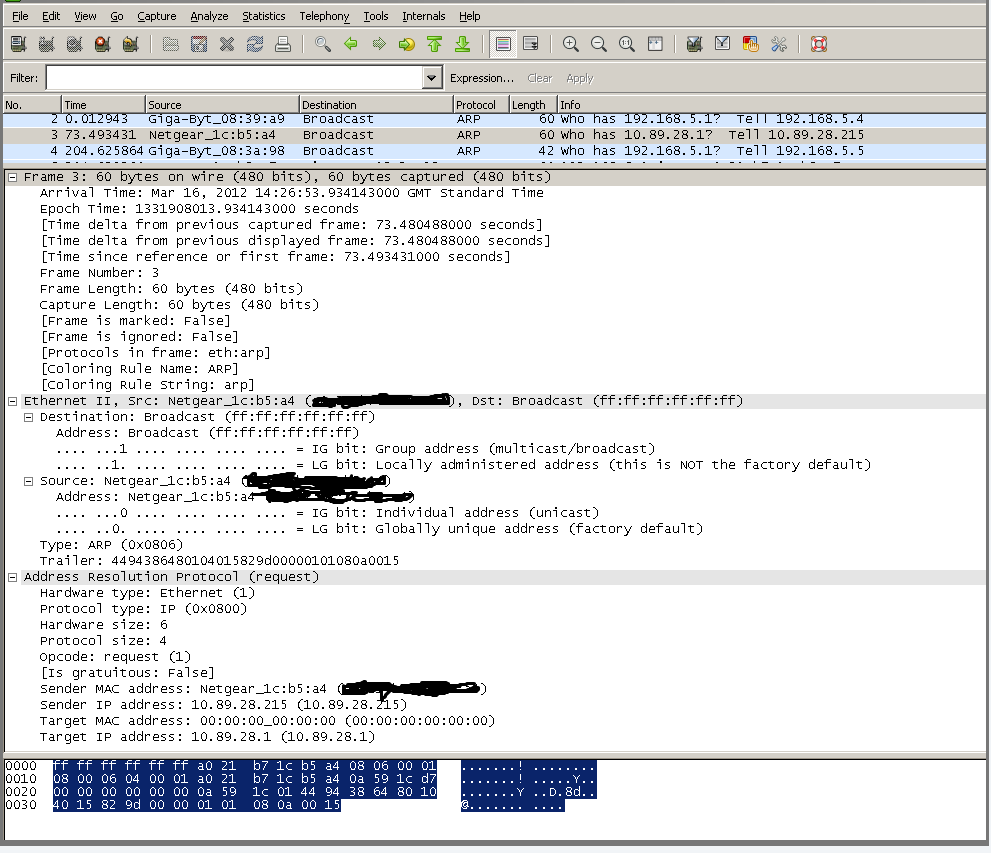 The 192.168.5.1-6 is my home Lan, the other address the 10xxxxxx i have no idea what it is, can someone tell me please?.
(apologies for the smeary bleary)
Edited by hamluis, 29 March 2012 - 06:14 AM.
Moved from Networking to Am I Infected.