Hello All, I don't know how I got this infection (perharps today browsing the web, or some file/trojan/rootkit from malicious site copied to temp folder and executed while browsing), but I got this strange Exporer.EXE process conecting and disconecting to different ip adresses (for the first time: Established then Close_wait) even when not browsing like in the image below.
This is the first time Explorer.EXE shows like this in netstat. And those ip adresses like that underlined in red are foreign and apeared today for the first time: like a process/program which is Explorer.EXE connects to http server on that ip (and also lssas did the same thing the same ip but not so often). With Explorer.EXE now is permanent. And I don't even run Internet Explorer, I use Chrome. I believe Explorer.EXE has no business connecting to http servers on so many different ip adresses.
I'm 100% sure that I got infected today. Isn't this unusual?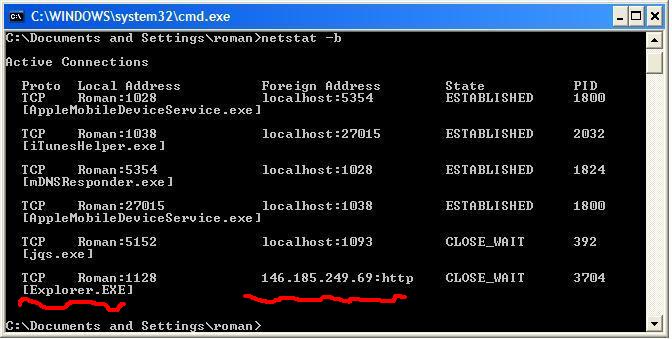 Please help!