Background:
OS: Windows XP SP3
Primary HDD: WD 320GB IDE partitioned into two separate partitions, one containing my OS.
Story:
Early today I left my computer for a little while. Upon returning I was greeted with the following BSOD: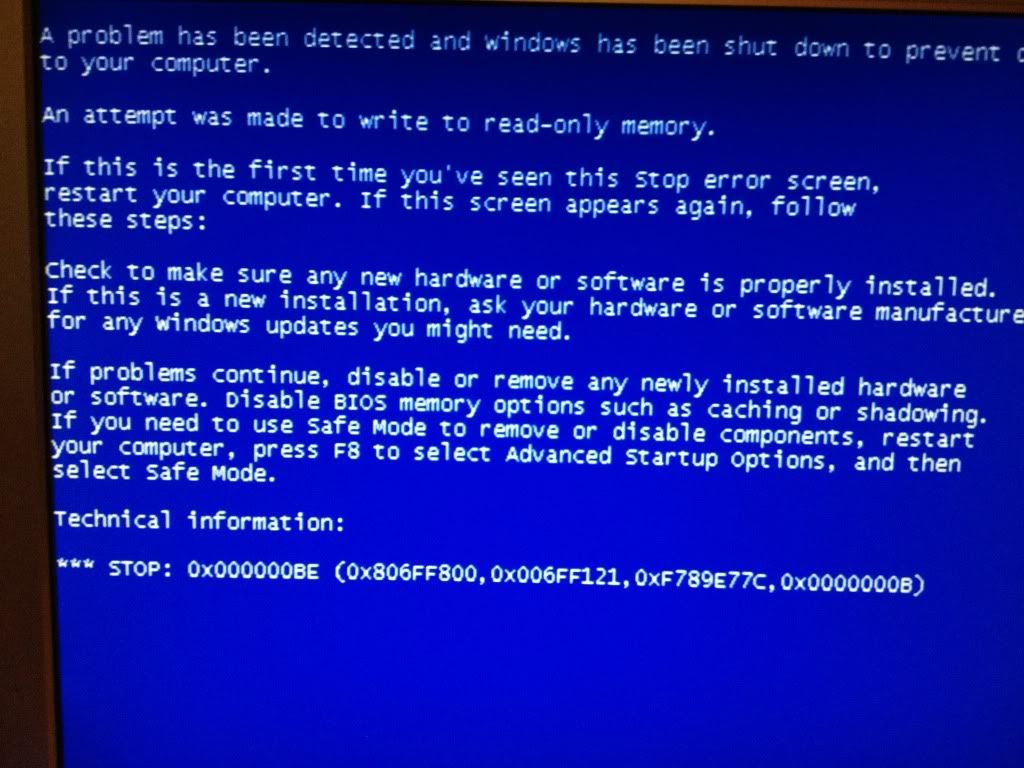 So I tried some of the usual things. The following things were attempted but to no avail:
-Restarting
-Any sort of safe mode (Safe mode would begin to load but hang at giveio.sys)
-Last known good configuration
Eventually I grabbed my Hiren boot cd v14.1, upon booting it up I chose the option to boot from the Hard Drive.
It immediately gave me the following: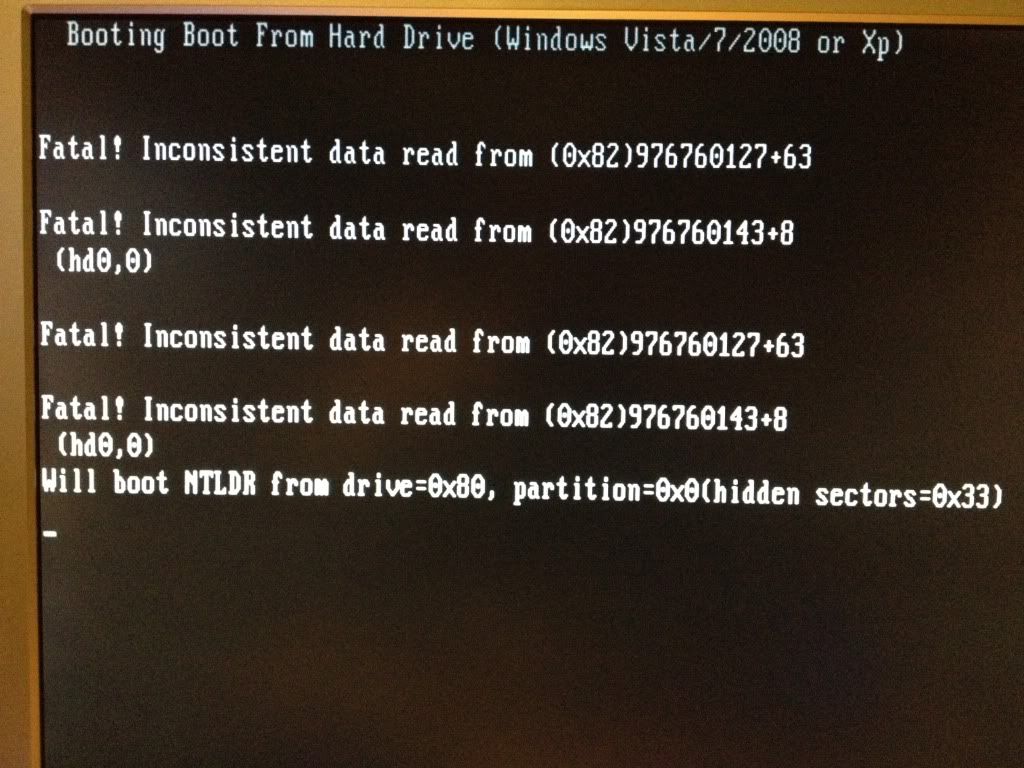 It then however continued to the windows Boot screen and went on to work as it normally would. ( I am currently posting this information
from the computer in question )Using this method, I am able to boot every time.
Then using Hiren's I did the following:
-Ran chkdsk on both of my partitions.
-Ran memtest86.
Neither of those things has fixed the issue. I'm not sure what to do next, so I figured I'd ask. Any help is appreciated.