Decide to release a Raw version of my IRC Client. I released this because i felt all IRC client examples were to swamped in code to allow a new programmer to see the basics of how the connection works or that the connection did not even listen to the server it was connecting to.
Current features are connecting, sending the IDENT response back to the server speeding up connection time(dropped that one again there Andrew ;)), basic handling of JOIN, Part, PRIVMSG etc. This should allow any new programmer to quickly grasp how to handle IRC server events. Can also switch from how a client should look to RAW server data.
One of the main reasons i left it so basic was because new programmers like to keep an existing project and work up from that. Copying and pasting is not programming but i feel a new programmer can keep this base and build up from that with out to much hassle or using an already written client.
The client can be viewed
here
and the Vb source can be downloaded
here
This is only a tiny extract from the original source and may have bugs. Was not tested but should provide you with a good start.
The c# source will follow shortly.
Main client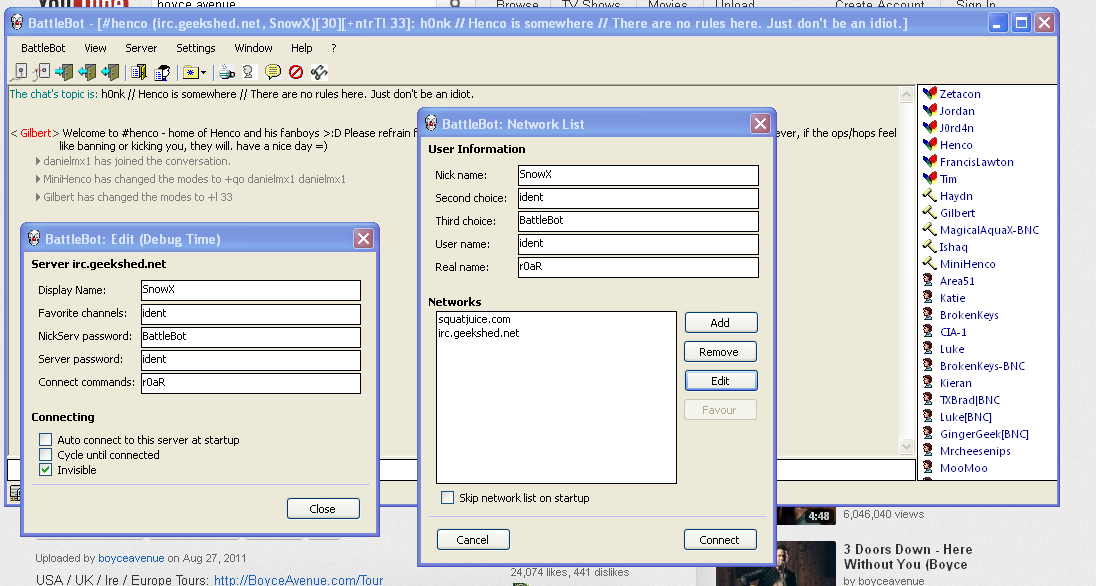 Edited by ident, 31 January 2012 - 03:39 PM.