I recently bought a used 2007 HP530 laptop from a friend powered by Windows Vista Business, had it restored to its factory condition, installed updates and decided to separate my Datas(documents, pictures and the like) from my "C:" windows partition to a standalone partition "G:" to make it easier for my Norton Ghost to make backups.

"G:\Data" is where I set for my documents, pics, etc to be stored upon. but instead of having only the \data folder in "G:", I've noticed that my "G:" partition got cluttered with the following files: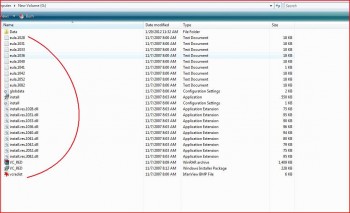 My question is are these files "live"(being used by the system)and important?

Is it safe to just delete them?