Beware of Malicious QR Codes | PCWorld
By
Hamish Barwick
, Computerworld-Australia Jan 28, 2012 2:22 pm
Cyber criminals have taken advantage of the
proliferation of quick response (QR) codes
on posters and marketing material by putting their own malicious stickers over the top of legitimate ones, warns security vendor AVG Australia and New Zealand.
QR codes can be read by scanning the sticker or typing in the code using a smartphone with a QR code reader.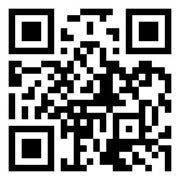 In its latest report, entitled AVG Community Powered Threat Q4 2011, the company warns that cyber criminals are now producing their own QR codes which contain text and URLs with hidden malware. For example, one piece of malware called 'JimmRussia' sends costly SMS messages to premium numbers and also redirects to a URL which downloads a malicious file...........
Who's Scanning the Ubiquitous QR Code? | PCWorld
By
Christina DesMarais
,
PCWorld
Aug 13, 2011 12:22 PM
14 million U.S. mobile users who scanned a QR code using their devices in June, about 61 percent were male. More than half were between the ages of 18 to 34