Hi, during gaming my ping is really high. The game i play is Team Fortress 2 and the server is located in Sydney which is the next state to my state. My friends and cousin who are in my state have lower ping when playing on the server. I am on cable internet with 500GB of internet bandwidth per month,
here
is the plan i am on. My ISP has supplied my a free router which is a
Netgear CG3000
and it is a modified by my ISP, so i can't up date the firmware of it unless my ISP decides to release one. Also this is my second router i am on, my first one was a different model and that one was supplied by my ISP. When playing i never download anything or do anything else on the internet so that can't be the cause of high ping. During the evening my ping goes above 130ms+ but as it get late like around 11:30PM, my ping slowly starts to drop. In the morning my ping is perfectly fine. I have called my ISP about this horrible ping issue and they booked me a engineer to come to my place to check the "lines". The engineer came over and he found that there was a fault in the line in which he started to replaced it but this has not lowered my ping down.
As you can see, this is the signal status. The engineer said my SNR was above 50 and it could possibly be causing all these problems. So after that replacement of the line outside of my house, the SNR is much lower which is good but it does not fix my ping issue.
The games i play are played on a my gaming desktop which is connected via a Lan cable. My gaming desktop is in my signature and it can run the game easily. Also when playing other games i get that same high ping. So my cousin, he lives in the same suburb as i do and he has the same internet plan like i do but his using a separate modem and router and his ping is around 20ms compared to my 130ms+. I was thinking of buying my own router like this
one
and using a separate
modem
but i am not sure if this would lower my ping down or not. Also my ISP has checked the Netgear router if there is anything wrong with it and it's the same for the engineer when he checked it, nothing wrong with the router. I have tried restarting my router but the ping is still high unfortunately.
Morning: Speedtest.net / Pingtest.net results = Good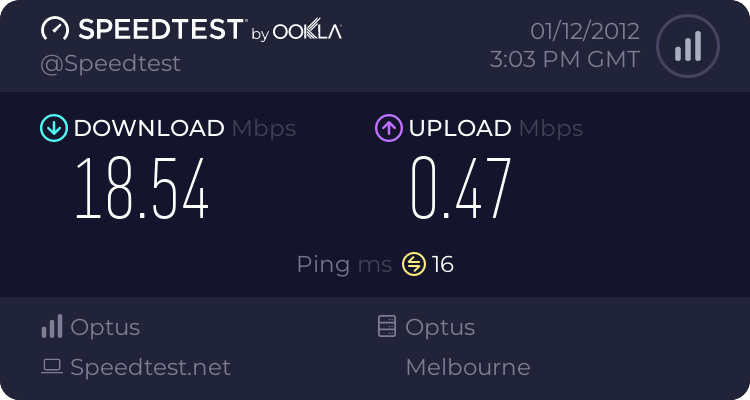 I will upload the evening results as soon as possible. Please help, this really annoying and it's unfair to other gamers when i have high ping they get a unequal chance of winning in the game.
Edit: Just to note, above 100ms is not good for gaming since you actually lag and the other gamers see you lag. Also all the speedtest and pingtest were done in Firefox browser.
Edited by killerx525, 12 January 2012 - 10:42 AM.