Instructions
First we'll start by going to where you want to create the new folder.
In this example we'll use the My pictures folder, to make a place to put your Family Snapshots.
Click on the start button in the bottom left hand corner of your desktop
click on My Documents: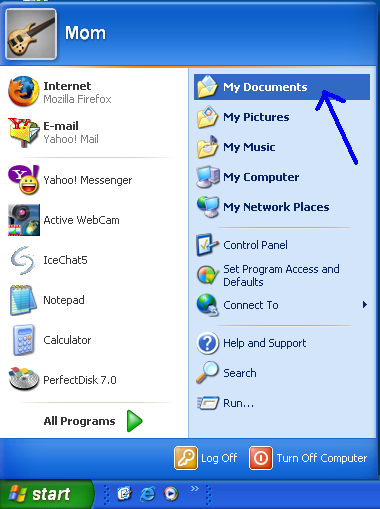 Double click on My Pictures Folder
You have a couple options at this point:
A: click once on the "Make a new Folder" item...
or
B: Right-click anywhere in the window to open the context menu,
Move the pointer over the word "New"
Then move into the expansion menu and click "Folder"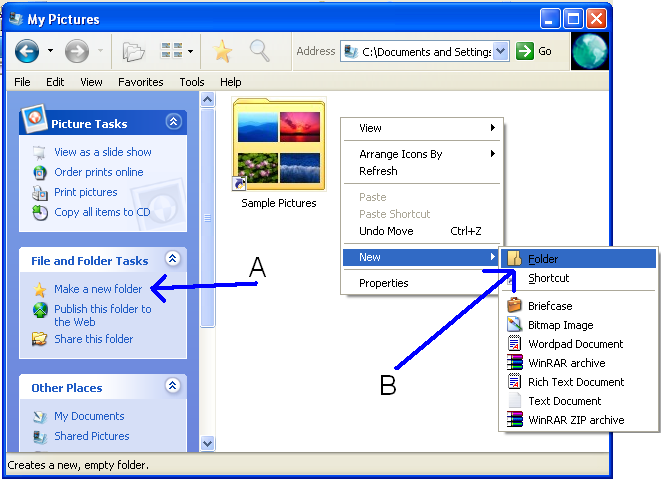 At this point a new folder should appear in the window with the words "New Folder" highlighted. Type whatever you would like to name this folder and it will put what you type in place of the words "New Folder"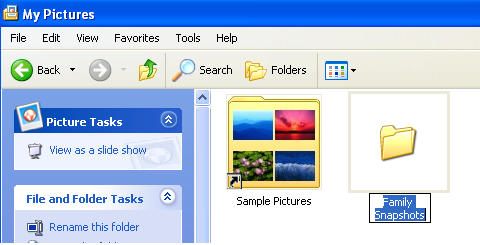 Edited by Reflektionz98, 08 February 2006 - 06:59 PM.