Hello all,
I am trying to install an HP printer driver and I constantly recieve an error "%1 is not a valid win32 application". Attached is a screen shot of the error message. Any help is greatly appreciated. Thanks!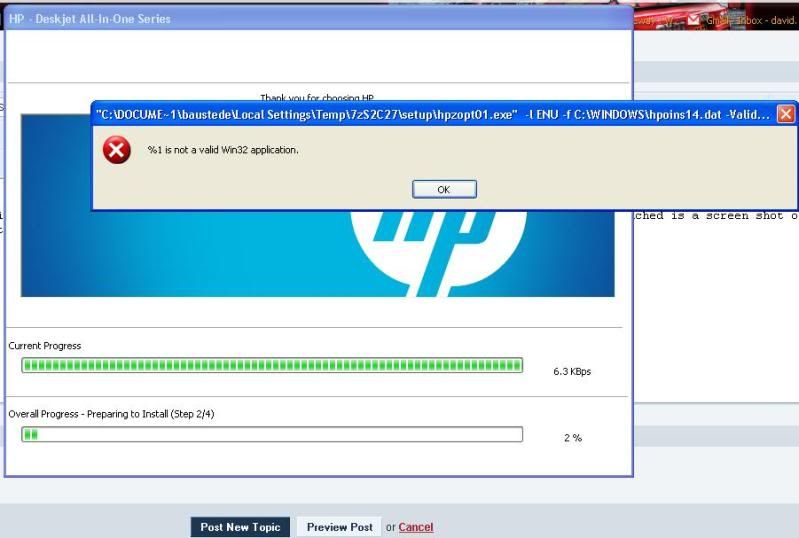 I am running WindowsXP 32bit w/ SP3
Edited by DavidBaustert, 06 December 2011 - 09:17 PM.