Hello!
I have a Samsung m360 cellphone through Sprint. I have a little text messaging plan but no internet plan because it's kind of expensive and I'm kind of cheap.
So, I have lots of pictures on my phone that I want to put on my computer.
I don't how to do this other than email them to myself, but that's kind of expensive so I went to Best Buy and they told me to get the Datapilot 7 Cell Phone Management Suite. They also said my phone was really sad and I should get a better one.
So, here's my problem:
Every time I plug in my phone as per the Datapilot instruction it says 'Charging Error' then 'Battery Disconnect' and promptly shuts down. So I go to the
Datapilot website
where it says this all should be self-explanatory but it does show that my Device Manager should have a modem spot and my Device Manager does *not* seem have a modem listing. At least I couldn't find it where the datapilot site said it should be. Does this matter for my problem? What should I do(besides by a real camera)? Giant screenshots of this are below.
Thank you for any help you can give.
Datapilot website image of what I should have: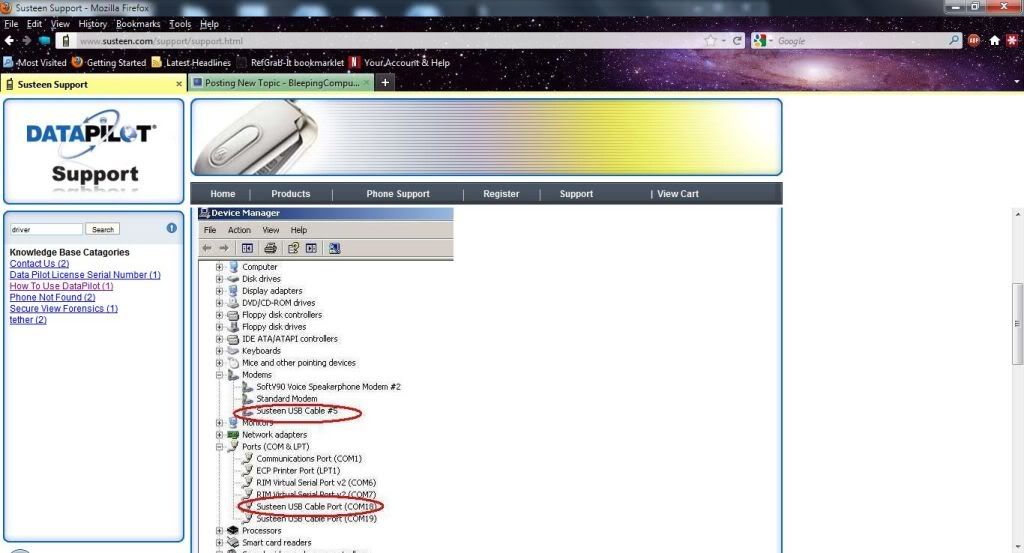 What I have: