Hi, I really hope someone here can help me with this pop-up that appears every 15-30 minutes without fail, been trying to get rid of this for months without success, I also tried another computer support forum, and that didn't work either, I will outline what I did there....
I'm on a Windows XP Home Toshiba laptop, SP3, and use MSE and Comodo Firewall...
Here is the pop-up that I cannot get rid of...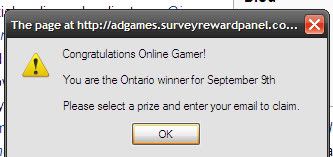 At the other forum, they had me run the following programs-
Hijackthis
Jotti's malware scan
Malwarebytes
ComboFix
SysProt Antirootkit
RootRepeal - Rootkit Detector
DDS
OTL
ESET OnlineScan
Bootkit Remover by eSage Lab
After all that, it STILL pops up, I have never encountered anything on my computer I have had such a hard time tracking down, can anyone help?