I'm running Ubuntu 11.04. I saw updates available today so I installed them. I started the updates, left for a bit, and had this error message when I returned a short while later -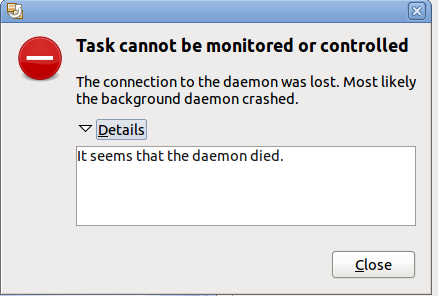 Here's what I "assume" to be the cause of the message. I did leave a terminal open because I'm running Folding@Home in it. When I started the update it did pause the terminal. The update shows completed, and the terminal program continues to run just fine. From Googling about the error, it seems running more than one thing at a time caused the error. I will close the terminal the next time I run updates, but I just wanted to check here to see if there is anything else I should do at this point.
Thanks,
Keith
Edited by Keith1, 23 September 2011 - 09:05 AM.