Today at its BUILD Conference, Microsoft previewed its upcoming operating system currently named Windows 8. This preview showed off many of the features of Windows 8, including the new Metro user interface, the Windows Store, and touchscreen usability. Attendees of the conference also had the pleasure of receiving a free Samsung tablet preloaded with the Windows 8 Developer Preview that developers can use to start creating and developing new apps. Pretty cool, huh?
Well, Microsoft doesn't want to leave the rest of us out of the fun, so they have officially made available an ISO of the Windows Developer Preview. This preview comes in three flavors; a 64-bit English preview with developer tools, a 64-bit English preview (no dev tools), and a 32-bit English preview (no dev tools). This preview can be downloaded right now from the
Microsoft Windows Developer Preview downloads page
.
So if you are interested in being one of the first to try Windows 8, feel free to give it a try and tell us what you think. Please note that all installs are clean installs and existing installations of Windows cannot be upgraded.
Best part, is you do not need a dedicated machine. Just download and install VirtualBox and test from there.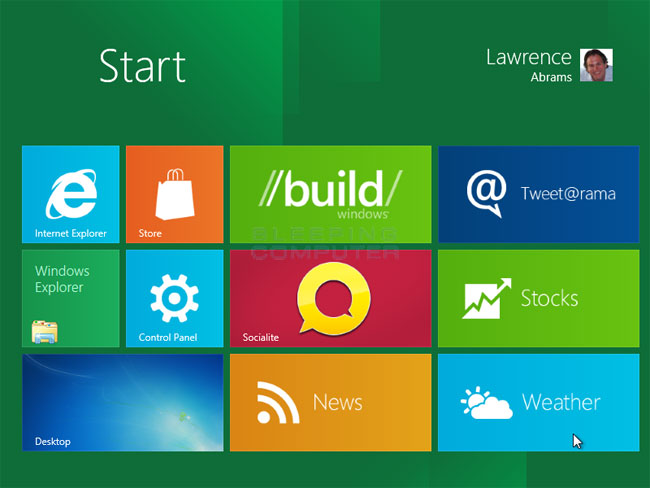 Edited by Grinler, 13 September 2011 - 10:47 PM.
Added more info :) Thanks kbN