For some weird reason, I can't partition my C drive for Ubuntu. It gives me the option to, but it won't allow me to. It's weird because it allows me to partition my D (recovery) drive, but not my main drive.
Here's what I mean by it doesn't allow me to on the C Drive, but it allows me to on the D Drive.
C Drive (about 60 (58.2) GB free):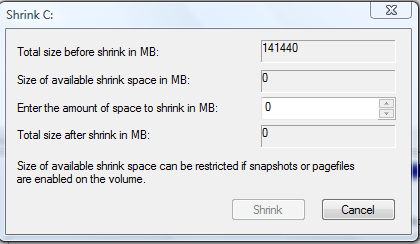 D Drive (about 2 (1.83) GB free):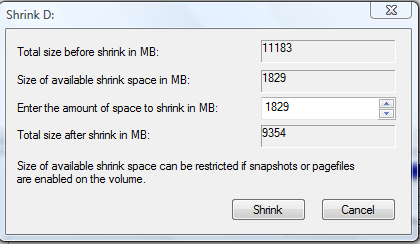 The reason I want to do this is because right now as it is, I have Ubuntu running as a program in Windows Vista. This means I'm screwed royally if I'm unable to access my main drive for whatever reason. I also want a more "permanent" installation without the risk of overwriting my current OS.
Edited by Shade the Wolf, 02 September 2011 - 02:17 PM.