I built my system just over a year ago and I want to upgrade my CPU. I was wondering if my PSU can handle the upgrade?
My current system consists of the following:
PSU:
CORSAIR CMPSU-450VX 450W
CPU:
AMD Athlon II X3 435 (Plan to upgrade to a Phenom II x4 980)
Motherboard:
BIOSTAR A785G3
Video Card:
EVGA GTX 460 768MB
Memory:
G.SKILL Ripjaws Series Model F3-12800CL9D-4GBRL
HDD:
750GB HDD, 320GB HDD, 160GB HDD
ODD:
DVD Drive x1, Bluray Drive x1
Fans:
120mm x4, 140mm x1
The GPU was given to me so I don't have much info, but I thought that this should be enough...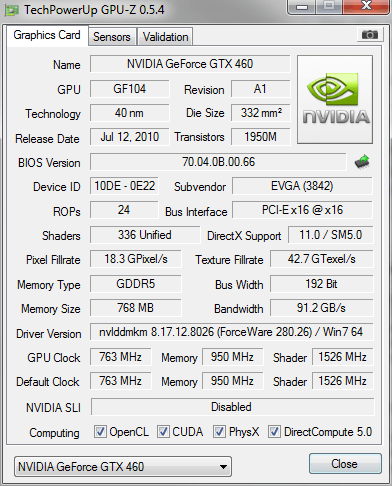 Anyways, I know *most* my computer stuff, and I just want to do a cheap upgrade to the Phenom II x4 980 cpu. The thing is that when I bought this system, I didn't buy a video card so I went a bit low on the PSU. Everything is working correctly at the moment, but I was wondering if the higher power draw of the cpu might be a bit too much for the PSU? I'd really appreciate everyone's answers.