Hi
I'm not really sure what it is, but something seems to be wrong. Using both FF & IE and the problem seems to be in IE only.
In FF you can simply type
efsuufhihg
in the address bar and Google will try to find the best/first hit on that (and lead you straight there) and if it doesn't have one, it will show the search results. This should work in IE too I guess.
But, if I type
efsuufhihg
in IE's address bar, I will end up in a Google like page, but the logo on the top left has been replaced by the FVD Suite logo (with a link to the FVD homepage underneath), like this: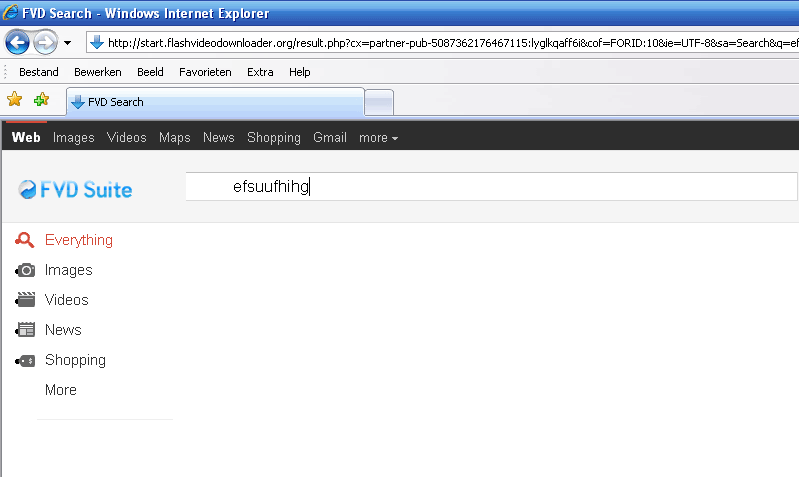 The page doesn't show any search results at all, but maybe this has to do with my using an older version of IE (7.0.5730.13), and if I copy the URL of this page into FF (3.0.19) I do actually see some search results.
Apart from the above, I don't seem to have any other suspicious things like strange popups, freezing programs, bad performance etc., in both browsers. Avast doesn't find anything strange, nor does MalwareBAM.
Any help on this issue?
Thanks in advance.