Hello folks!
I have recenly added a new unwanted critter to my computer!
He likes to send me to "Affiliate" Sign up pages and other revenue generating opportunitys for whoever put it on my computer.
Here is an image of a typical search.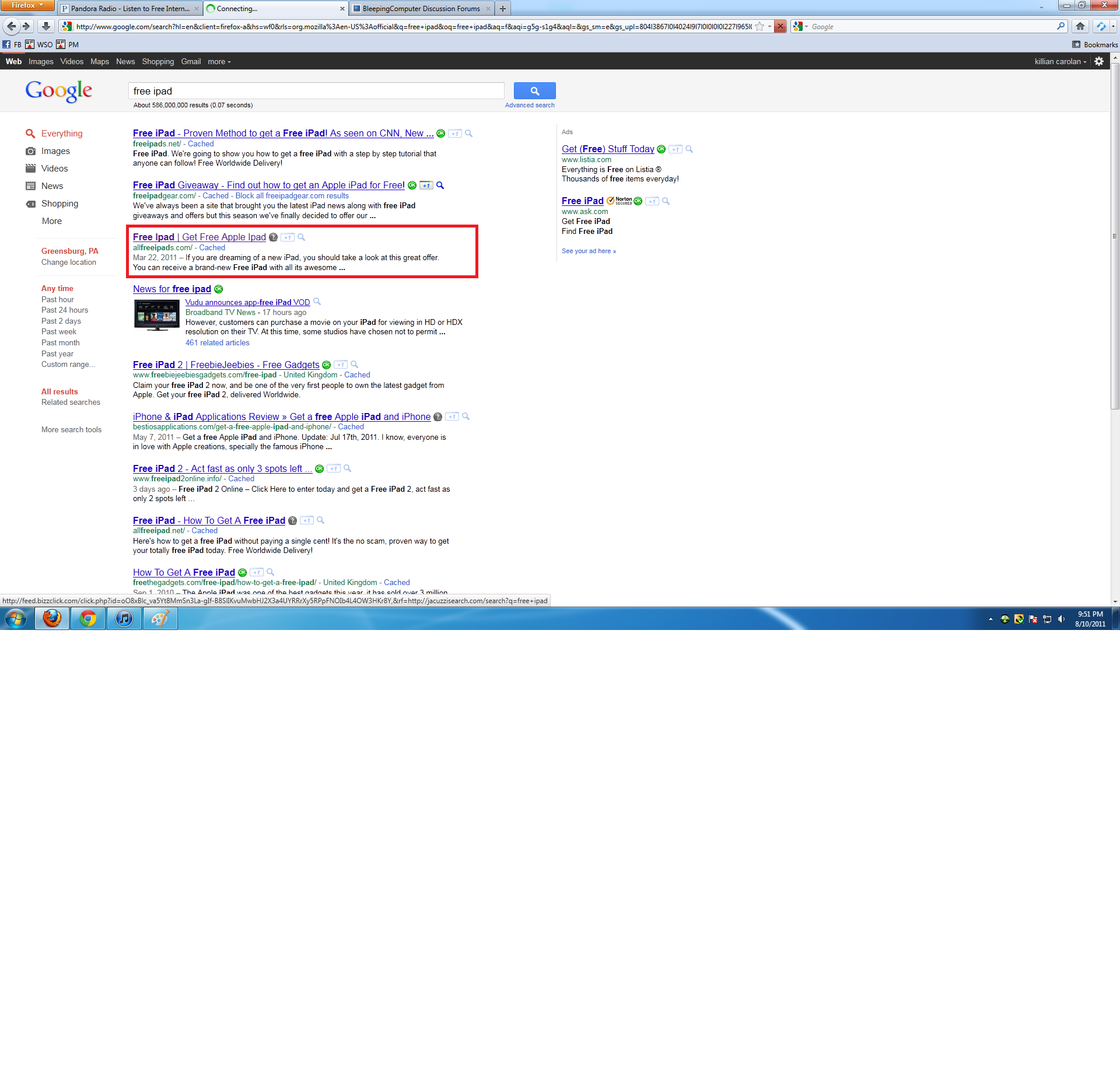 Notice that I am hovering my mouse over the red selected link. And yet the place it is sending me is an affiliate link.
This only happens in firefox, and google.
Could someone please tell me how to remove this problem?
I normaly do not search "free ipads" i just did that because i know there would be a link to an affiliate page.