Okay Gents,
I have basically given up hope in finding out an answer to my current issue. Basically for the past two months my computer has been giving me boot issues. The computer will only fully boot about 1 out of every 5 times. It seems that when I press the power button, the computer will turn on, power supply lights up, cd-drives run briefly, and I can hear the HDD spinning. From there, I will get the front activity light on my tower staying constantly lit. I will let the computer sit for a bit to see if it eventually turns the monitor on to fully boot up, it doesn't. I get no beeps either, and no error messages. Just a lit up computer with no other reponses. Although on a rare chance, the computer will boot up successfully with absolutely no issues. I can leave it running for days straight if I fancy with no lag or problems.

Steps I have taken so far:
1. Opened and cleaned and reseated each part of the computer. This seemed to work for the first boot, but in a matter of time it was back to acting up.
2. I ran a few hardware scanners to see if any part of the hardware was flawed, the scans came back positive.
3. I had a malware issue a bit ago, but subsequent cleans have found no issues.
4. I have tried different outlets, power cords, and surge protectors.

I believe it is the MOBO. I figured if the Power Supply is feeding power to the computer, that cannot be the culprit. The fact that I am getting nothing from the monitor makes me believe that it can be the video card, but I also get no sound from the MOBO. If the video card was shot, I would figure at least I would get the Windows 7 boot sound from the speakers.

Any and all advice is much appreciated. I did order a new computer anyway due to it being that time to upgrade but, I would like to have this computer be a secondary FUNCTIONAL one.

The Specs are as follows: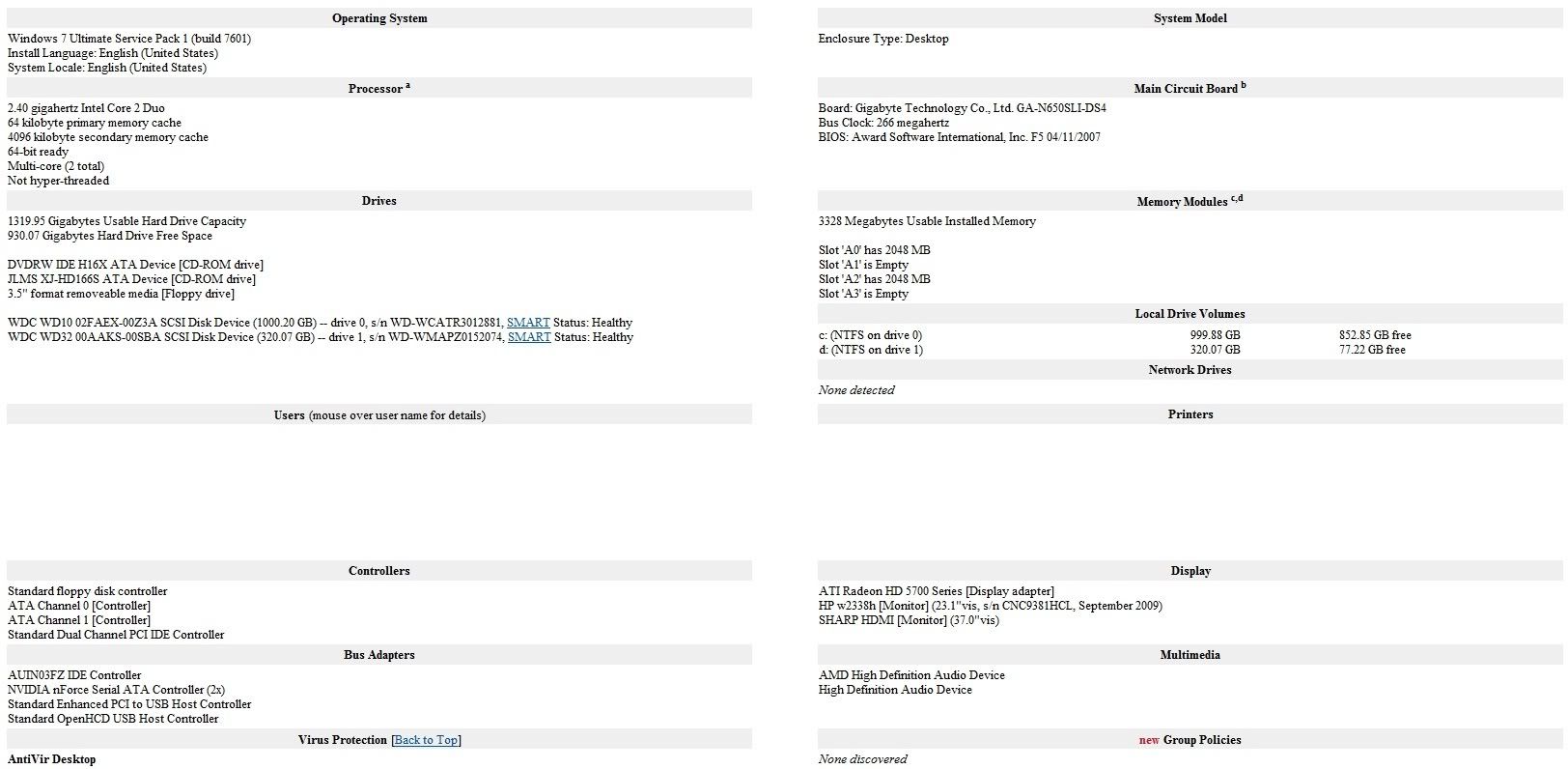 Thank You for any help in advance.