Hi. I'm in the process of going through all the steps to figure out why my Google search links are often being redirected, and think I may have stumbled upon a cause. Rkill and Malwarebytes are not picking it up at all (in normal or safe modes). So now I'm just looking for anything suspicious. In going through my Firefox history, out pops "Redirect" (around the middle of screen shot below). Wow, can it really be named so ridiculously too obvious???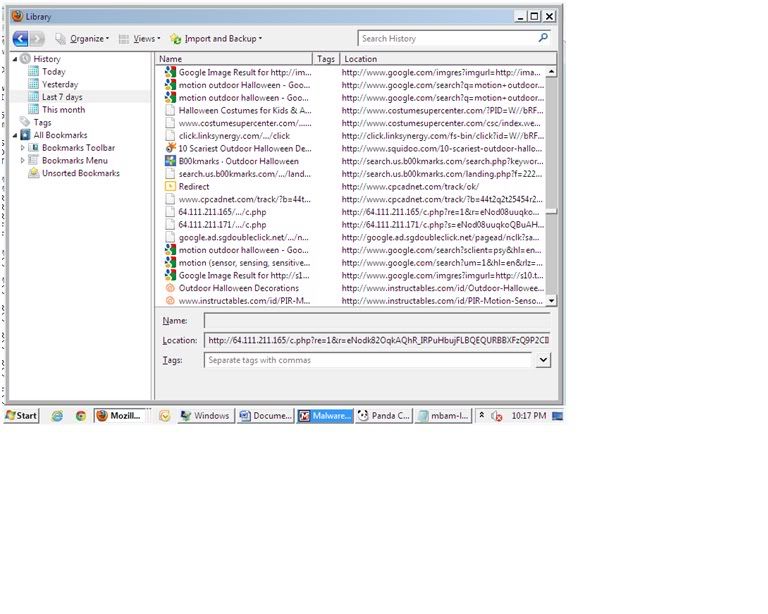 Looking at the location for it, I'm almost done typing "cpcadnet.com" into a Google search, when I suddenly get a full blue screen of death with some huge warning on it that I was being shut down! Within seconds, my computer crashed and was restarting on its own. As it was rebooting, I went directly into Safe Mode with Networking, and first get this recovery notice (can someone please translate to tell me WTH happened?):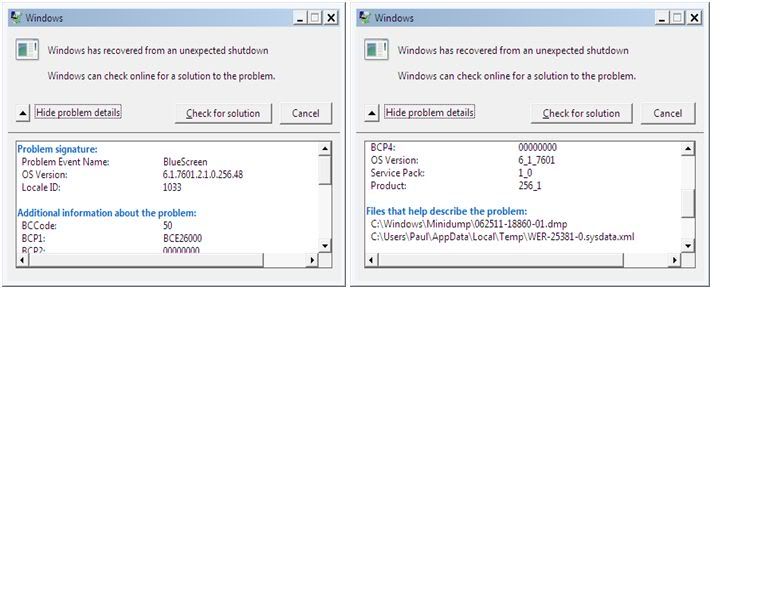 Next, I get back to searching for info on "cpcadnet" (still in Safe Mode), but
find virtually nothing being said about it related to a virus, malware, etc.
So I challenge myself to stare down the monster directly, expecting another all-out attack of some kind, and go to www.cpcadnet.com ...

and get this: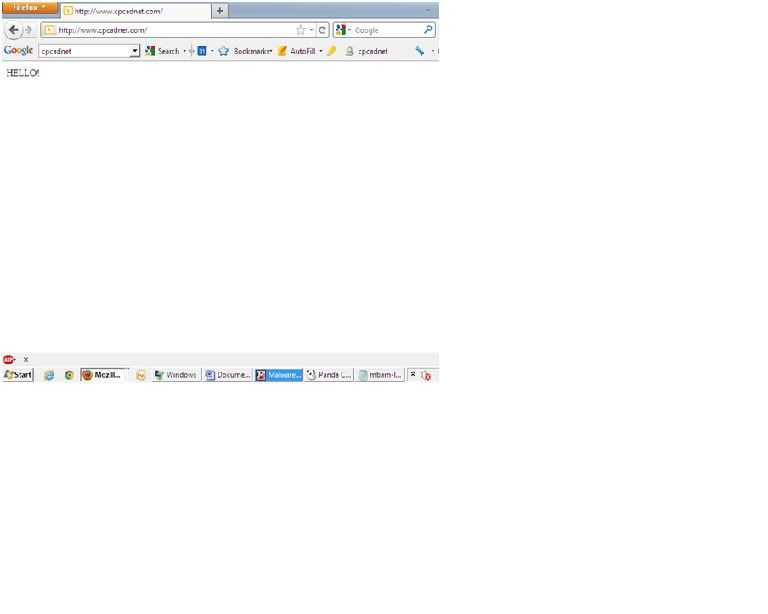 Yep, just "HELLO!"
Interestingly, I noticed that when I searched here on bleepingcomputer.com forums for "cpcadnet", almost every one of the 26 results found are related to the Google Redirect problem. In looking through those, nobody discusses cpcadnet directly (well, one person inquired – but the tech involved didn't respond on it). But my Google highlighter picks it up buried within every one of their Adware Tracking Cookie lists!


Lastly, I try the other cpcadnet link in my Firefox history (as follows):
http://www.cpcadnet.com/track/?b=44t2q2t25454r2&xargs=dT13d3cub2ZmZXJzZmluZGVyLmJpeiZwPTAmYWQ9MTU3Jm09dXMmZD1hSFIwY0RvdkwzTmxZWEpqYUM1MWN5NWlNREJyYldGeWEzTXVZMjl0TDJ4aGJtUnBibWN1Y0dod1AyWTlNakl5TWlaclpYbDNiM0prUFU5MWRHUnZiM0lyU0dGc2JHOTNaV1Z1Sm5GMVpYSjVQVzF2ZEdsdmJpdHZkWFJrYjI5eUswaGhiR3h2ZDJWbGJpWmhabVp6ZFdJOU1UVXdNbDlmTWpJMU1EQmZYek5sTWpOaFlqSTFaVFU0T1dSa056WXhZVEUzT0RGaVlUa3dNR014TURjNUptMWhjbXRsZEQxMWN3JTNEJTNEJms9T3V0ZG9vcitIYWxsb3dlZW4mcT1tb3Rpb24rb3V0ZG9vcitIYWxsb3dlZW4maXA9OTkuMTc4LjgxLjkxJm49YzI1ZjJkN2ZkMzYyNjkyZWU1OTJiNzU0ODMyMjUxMTMmYT0yMjUwMCZ0PTEzMDg3NjIxOTQmc2ljPTAmZmNsPWdsb2JhbCZpbW09MSZiYz0xJmRpPXd3dy5vZmZlcnNmaW5kZXIuYml6Jm1jZj0x&pos=0
and instantly get redirected to an ad page every time.
AH-HA!!!
I have no idea how to fix it, but it sure seems to be the most likely culprit.
Anyone?
Edited by pnut, 26 June 2011 - 12:47 AM.