I have on my desk a Dell Dimension 3100, which has been infected by malware. My initial steps and problems are described in this thread:
http://www.bleepingcomputer.com/forums/topic404783.html
I have started a new thread here because I believe the ongoing problems are caused by malware.
First, the task bar and desktop icons are not displayed. Ctrl-alt-del works since I ran the repair install, and I can run programs from task mgr. Some, such as mspaint work just fine, but others, like iexplore do not, although they are listed as running processes. I attach a screenshot of the whole desktop, including the processes listed, below.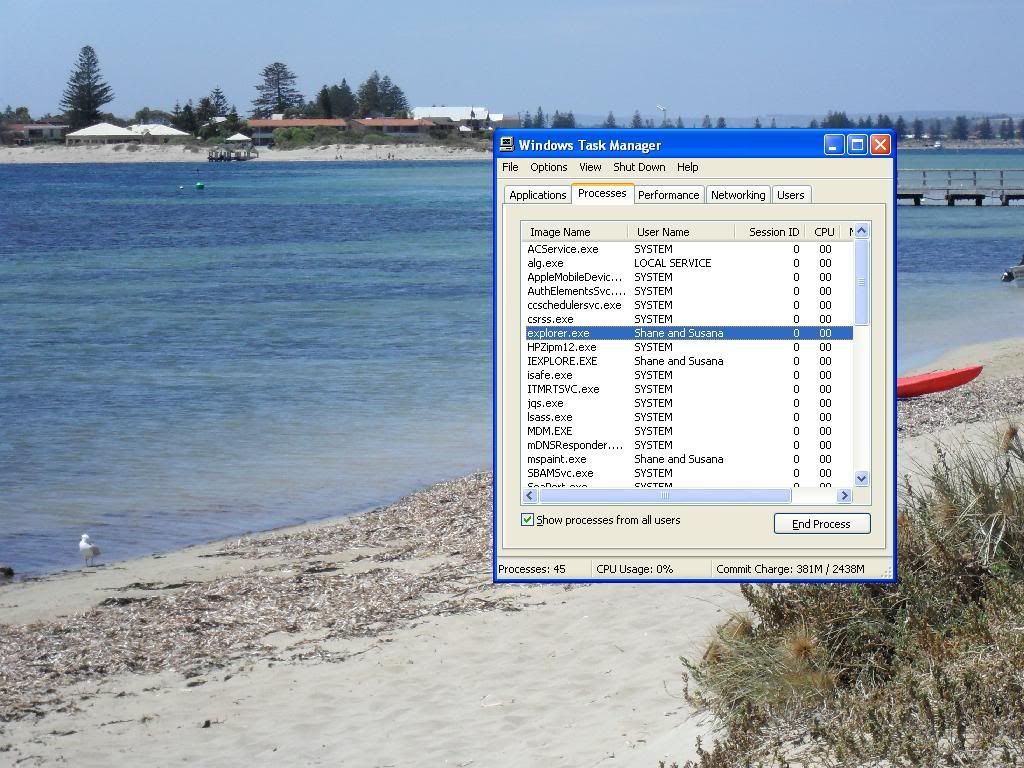 Second, the network doesn't work, and the ipconfig cpmmand displays no information.
I have the log from a malwarebytes scan, which I can post somewhere if requested.
I should appreciate any help on fixing this.
Edited by Michael Carter, 21 June 2011 - 05:39 AM.