I recently upgrade the drivers for my printer from the HP website, after the upgrade there was a problem installing the drivers. The installation stops at and the follow messages pop up.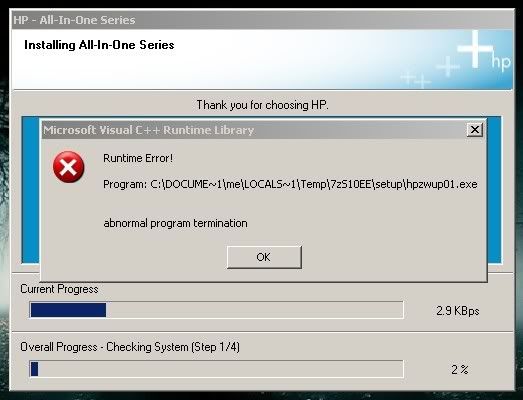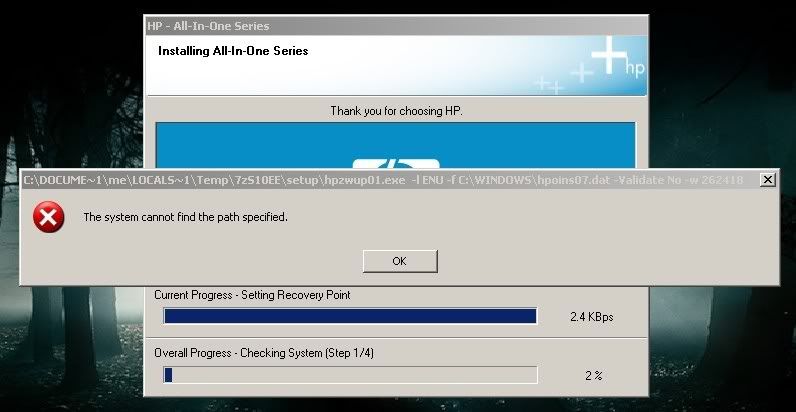 I contacted HP and there response was, and I quote
Hello Andrew,

Thank you for contacting HP Customer Care.

Andrew, we regret to inform you that our database indicates that your unit is out of Warranty. HP Consumer products generally contain 12 months support as part of the product.

We would like to direct you to the HP support Web-site as the primary source of information to assist you in answering your question. This dynamic website has free and easy access to support content, HP forums, driver updates and problem solving documents and is continually updated with answers to our customers most frequently asked questions.
There was no information on there site and when I spoke to them on the phone, cost of $40 they were of no help because the printer is no longer supported.
I understand that the printer is old but it works perfectly for my needs,
Any help would be very appreciated.
Thanks in advance, I will monitor responses but please remember the time difference as I am in Australia so my response may be a little lagging.
(Moderator edit: added Topic Description. jgw)
Edited by jgweed, 28 May 2011 - 08:36 AM.