I am using two partitions on my machine, Ubuntu on ( sda1 ) and Mint on ( sda6 ). It has always been that I could choose which partition to boot ( Mint was the default first boot ) but I seem to have created a problem for myself.
I was playing around with Gparted the other day trying to clear out some remnants, and decided to shrink my Mint partition, and after doing that my machine wouldn't boot - I think all I got was a grub prompt. So I popped in a live cd again to use Gparted, and deleted sda6 then installed Mint 11 there. Now, Mint boots fine but I don't get the screen during during boot-up where I can choose which partition I want to boot. I guess that would be the MBR? I mainly use Ubuntu but can't get to it now - it seems to be "in tact".
Anyhow, here's a screen shot of what I have right now - - - see anything wrong??????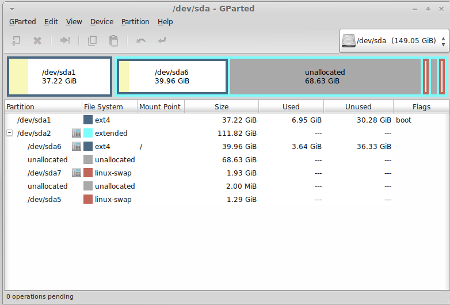 Looks like that is a bit hard to view, here's a larger image.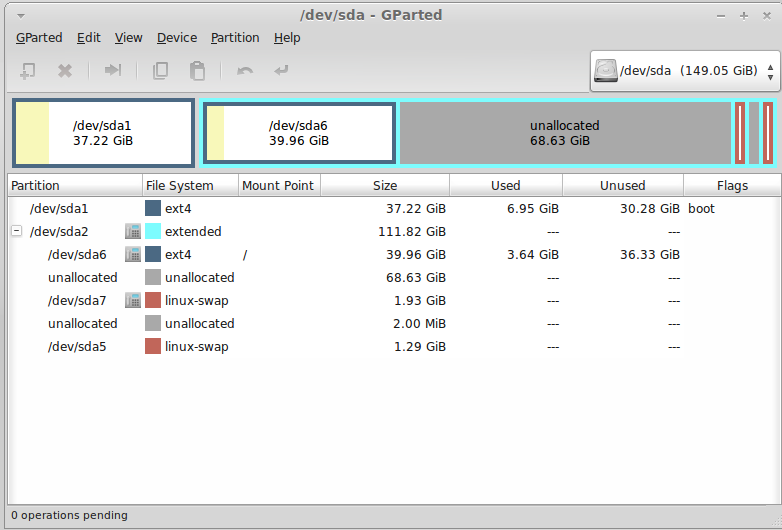 Edited by Keith1, 27 May 2011 - 01:44 PM.